Join our team of Residence Life experts
Looking to join our team? Housing offers student employment opportunities every year!
Here, you'll find information about the various positions available, including their requirements and compensation. We are committed to creating a positive work environment where all staff members can thrive and contribute to our mission of providing high-quality housing services to our residents. Whether you're a seasoned professional or just starting your career, we encourage you to explore our opportunities and apply to join our team today.
Become a Resident Assistant
The Resident Assistant (RA) role is a student leadership position that resides on-site to serve as a resource, role model, and mentor for students living on-campus. RAs are responsible for creating a positive and safe living environment by enforcing university policies, promoting community building, and responding to student concerns.
Requirements
2.5 Grade Point Average
Good Judicial Standing (Student Conduct)
Living Within the Residence Halls at least One Semester
Enrolled Full-Time Academically (Undergraduate & Graduate)
Compensation
Free On-Campus Housing
Free Gold Meal Plan
Marketable Skills, & Strong Network / Connections
Positive Impact on Campus
Opportunities as a Residence Hall Coordinator
The Residence Hall Coordinator (RHC) role is a part-time graduate assistantship that directly reports to the Coordinator of Residence Life and assists in creating an environment that is conducive to experiential learning by providing educational programs to students and supervising student staff. The position is responsible for enforcing university policies, staff mentorship, and serves as an adjudicator.
Requirements
Enrolled Full-Time Academically (Graduate Program)
Good Judicial Standing (Student Conduct)
Experience Living On-Campus
Experience in Student Housing Preferred
Compensation
On-Campus Housing; Furnished Apartment
Masters Program Funding; Two Courses per Semester
Monthly Stipend ($600)
Professional Skills & Professional Development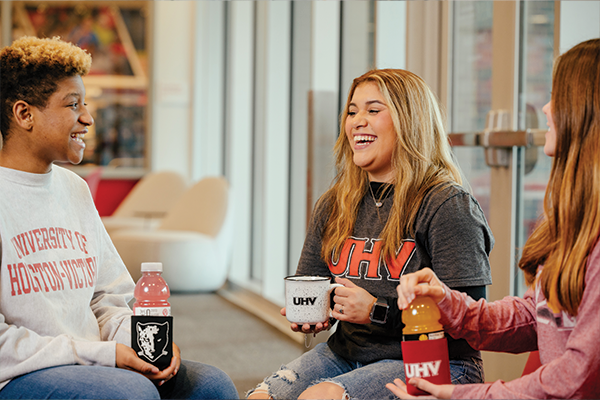 Join us today
For those who are interested and seeking more information, we invite you to explore our RA Interest Meetings or conveniently apply online today! To address any inquiries or gather additional details, please don't hesitate to reach out to Katherine Burke, the Coordinator of Residence Life.
Let your voice be heard by joining RHA!
We're a non-profit, elected governing body for the Residence Halls here at UHV. Our main mission is to promote communication between the Department of Residence Life (DRL) and all of you, the amazing residents! We're here to be your voice and drive positive change within our Residence Halls. If you have specific needs or requests regarding housing, we're the ones to turn to. We're passionate about making your residential experience the best it can be. Join RHA today and let's work together to create an incredible living environment for all!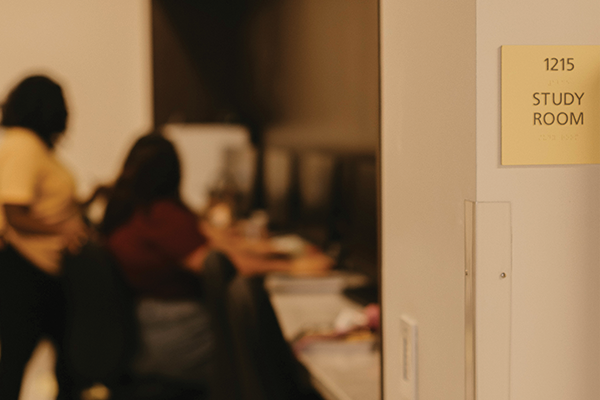 An RHA can:
Change Housing Policies and create expectations
Plan and implement large and small scale events to help promote community with in the halls
Members can attend Regional and National Leadership Conferences
Report building issues and offer suggestions for improvement with-in the halls
Lead a leadership conference for students in the residence hall
Any other things which you would like to see done with-in the halls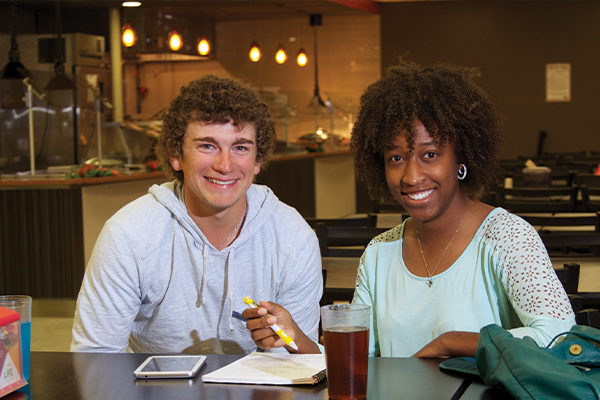 Leadership Positions
Even if you're not interested in specific leadership positions, we want you to know that as a resident living in the halls, you're already a valued member of RHA! That means you have the opportunity to attend our general body meetings and have your voice heard. We encourage you to join us, share your concerns, and raise any issues you may have. We're here to support you every step of the way!
If you have any questions or if running for a leadership position sparks your interest, don't hesitate to reach out to our Coordinator of Residence Life, Katherine Burke. She's always available to provide guidance and information. You can also check out more details about our organization for additional insights.
We can't wait to welcome you on campus and together, let's make the most of your residential experience. Live. Inspire. Fulfill. Excel with Residence Life!