Housing Rates
Living in UHV housing provides students with a supportive and engaging community that enhances their college experience. It allows for convenient access to campus resources, fosters connections with fellow students, and creates opportunities for personal and academic growth.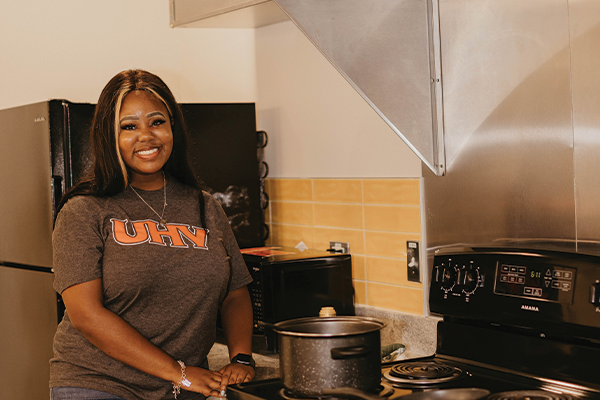 Residential Meal Plans
Meal Plan Requirements
Freshman students are required to live in student housing and purchase the Gold Plan. For meal plan purposes, students who earned college credit before high school graduation are considered Freshman students upon entrance into UHV. Gold Plan charges are automatically posted to the student's account prior to the published Jaguar Village move-in date or upon move-in for students submitting a housing application during the late registration period.
Sophomore students living in student housing are required to purchase a meal plan but have the option to choose either the Gold or Red Plan.
Please contact Student Billing at (361) 570-4833, email, or visit the Student Billing Office, located in the University West Building, Room 117 for questions regarding the residential meal plans.
Dining Info
If you graduated from high school within the past year, please note that UHV requires you to enroll in the Gold Plan for your meal plan. This policy applies to both fall and spring semesters. All unused meals expire at the end of each semester.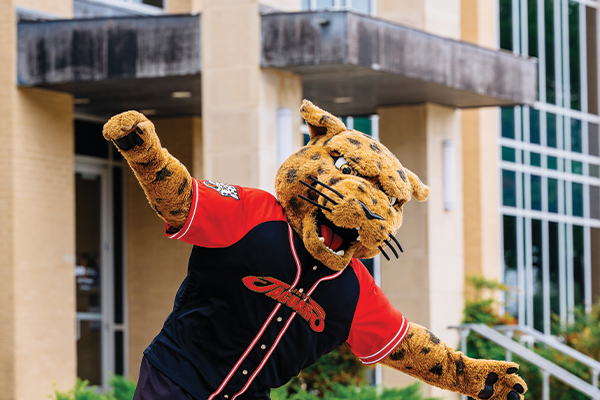 Upperclassmen & Graduate students
It's important to keep in mind that the price of the Gold Plan is charged per semester. By purchasing the Gold Plan, you gain access to a variety of dining options and meal swipes that can be used at designated locations throughout the semester.
Gold Plan
The Gold Plan offers students 19 meals per week plus $200 Jag Bucks dollars and 5 guest passes.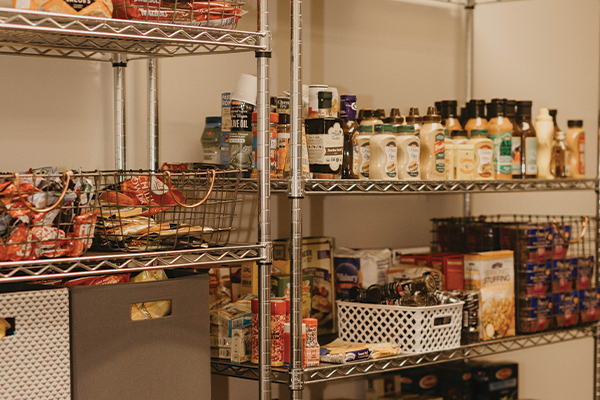 Red Plan
The Red Plan offers students 160 meals per semester plus $200 Jag Bucks dollars and 5 guest passes.
Meal Plan Rates
Gold Plan - 19 meals per Week / Plan includes $200 Jag Bucks is $2,334.69

Red Plan - 160 meals per Semester / Plan Includes $200 Jag Bucks is $1,609.42

Jag Bucks Plan (Junior, Senior, & Graduate) is $300 Jag Bucks Dollars

Jax 40 Plan - 40 meals per Semester is $379.96

Jax 20 Plan - 20 Meals per Semester is $189.98
Residential Students Meal Plans - Meal plans are convenient, flexible, and loaded with options. Your meal plan includes dining locations all across campus with a range of menus and offerings. You'll get guaranteed value, whether you eat on campus three times a week or three times a day! We've got you covered. See our Meal Plan options below for more information.