Residence Life is excited to meet you.
The Department of Residence Life staff is committed to your development, providing excellent customer service, and providing each resident with the necessary tools to be successful in an ever-changing and diverse society.
National research shows that students who live on campus perform better academically and graduate earlier than their off-campus counterparts, so it is up to each student to take full advantage of this amazing opportunity. Living on campus will provide you with many new freedoms and personal choices, an experience in which you will meet students from across the country and around the globe, develop life-long friendships, and establish a connection to our diverse campus life.
Your home away from home.
Living in campus housing, you will find that we are "more than just a place to live!" We provide facilities, programs, and services that will assist you in achieving your academic goals. Programs are sponsored by our Resident Assistants, Residence Hall Association, and student leaders. Get involved in your community, participate in the various residential programs and become involved in your hall council or RHA to make a difference in your living community!
Jaguar Hall
Freshmen & First Year
UHV recognizes the importance of student engagement and a sense of community to the ultimate academic success of college freshmen. Take advantage of our convenient location and unmatched amenities.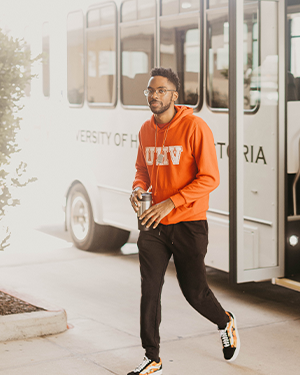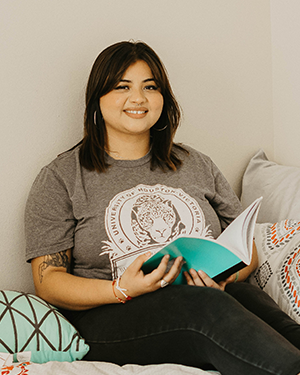 Jaguar Suites
Freshmen & Upperclassman
UHV's suite-style residence hall.. The building offers furnished rooms with televisions, microwaves, and refrigerators. Amenities include a multi-purpose room, computer labs, small group study rooms, fitness room, commons areas with TVs, two elevators, Wi-Fi, wired internet in bedrooms, cable TV, laundry facilities, pool, paid utilities, and trash collection rooms on each floor.
Jaguar Court
Upperclassman Only
Our fully furnished student units, individual liability leases, and included cable and internet ensure a hassle-free living experience. With our dedicated on-site staff, we're committed to meeting your needs and organizing engaging social and educational activities, allowing you to connect with fellow residents and make the most of your college journey.
Smith Hall
Upperclassmen Only
Offering 76 suites with two floor plan options, each suite accommodates four students in shared or private bedrooms. Enjoy shared living spaces, kitchenettes (with microwaves), and two bathrooms. Key features include Wi-Fi, basic cable and TV, and furnished rooms. Each floor provides a common kitchen area, study room, computer lab, laundry facilities, and a TV and gaming lounge that opens to an outdoor courtyard.
Residence Policy
First and second-year students under 21 must live on campus, unless exempted.
Students with 60+ credit hours or 4+ full-time semesters are exempt.
Exemptions granted for students living with parent/legal guardian within a 50-mile radius of Victoria.
Students living outside the radius must submit a Housing Exemption Request Form.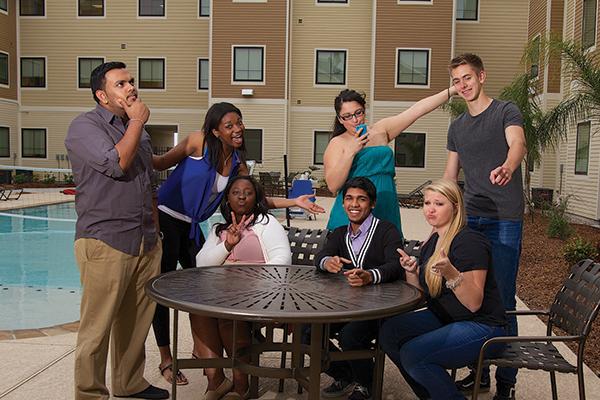 Approval is not guaranteed; students should wait for written notification before making off-campus arrangements.
Requests should be submitted by July 15th for Fall Semester and December 1st for Spring Semester.
Exemptions cannot be granted once an agreement is signed and move-in occurs.
Other instances for possible exemptions: established residency with parent/legal guardian, married, custodial parent of a dependent child (proof required).