How to Share Scores with UHV or Other Institutions
Students that have tested at another institution need to share their scores reports with UHV, and non-UHV students who have tested at UHV will also need to share their score reports with their home institution. To share your scores with an institution, please follow these steps:
Navigate to the Accuplacer Student Portal.
Click here for instructions to retrieve and share your Individual Score Report (ISR).
Follow the instructions to send your score reports to UHV or your home institution.
TSI Score Retrieval
Students who have taken the TSI Assessment at another institution may request to have their scores retrieved by filling out and signing the TSI Test Scores Authorization for Release and sending it to testing@uhv.edu.
After Testing Services has received the form, the TSIA score report(s) will be sent to admissions within three (3) business days. Please contact admissions@uhv.edu to confirm receipt.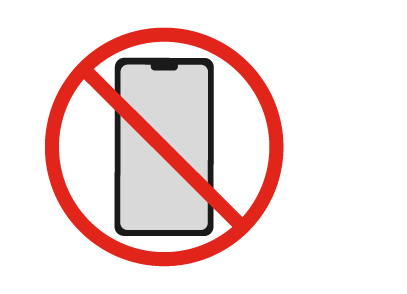 Prohibited Devices
Cell phones, watches, and other electronic communication or photographic devices are prohibited in testing rooms and should be stored in a locker at the testing center or in your vehicle. Possession or use of cell phones or other devices in the testing room may result in dismissal and the voiding of test score(s). If taking a standardized test (e.g., TExES/ExCET, MAT, or BTLPT), please read admission ticket and other registration materials carefully as they contain specific instructions about your appointment.
Note: Consult your admission ticket to learn the location of your exam.
Questions and Contact Information: Call (361) 485-4500 or email Testing@uhv.edu