Texas Success Initiative Assessment 2.0 (TSIA2)
All incoming college students are required to take the TSI Assessment 2.0 unless already exempt. The TSIA2 is a program designed to help determine college-level coursework readiness in the general areas of reading, writing and mathematics. The TSIA2 program also will help determine what type of course(s) or intervention will best meet the student's needs to become better prepared for college-level coursework if they are not ready.
Students located outside of the Victoria area can test at a remote testing center.
NOTE: Students taking the TSI Assessment 2.0 must complete the Pre-Assessment Activity prior to taking the exam.
Students needing to take the TSI Assessment should follow these steps:
Complete the TSI Pre-Assessment Activity by creating an account and logging into the Accuplacer Study App. Then choose Texas Success Initiative 2.0 Pre-Assessment Activity. After completion, print out the pre-assessment certificate and bring it with you to your appointment.
Choose a testing date and pay for the exam at RegisterBlast.
Arrive at your appointment or test administration on time. Examinees that arrive late may not be allowed to test.
Bring a valid form of identification (e.g., current driver's license, military ID, passport, state-issued ID card). Examinees who do not present a valid, unexpired photo ID are not allowed to test.
Bring proof of Pre-Assessment Activity completion.
Study Resources
To get started, enter a Learning Locator™ code from your TSIA2 score report in the box provided. Or, click Enter Student Site to browse or search all resources.
studentportal.accuplacer.org/#/home
Practice resources, TSIA2 Study App, score report(s), send reports to additional institutions, and locate a test center.
Things to Know Before Taking the TSI Assessment 2.0
Prospective UHV students should bring their seven-digit student ID number, and non-UHV students will be assigned a temporary ID number. For registration purposes, non-UHV students can enter 1234567 as their UHV ID number.

All incoming freshman attending a public higher education institution in Texas are required to satisfy Texas Success Initiative (TSI) requirements, unless exempted. For information on requirements and exemptions, see the Academic Catalog.
The TSI Assessment 2.0 is a computer-based exam that is response adaptive (the next question is determined by how the previous question was answered). Test scores are available upon completing the test and should be interpreted by an academic advisor.
Cell phones (and other electronic communication devices) are not permitted in the testing room. Examinees should leave cell phones at home, in a vehicle or in available lockers at the Testing Center. An examinee using a cell phone or possessing a cell phone during the test session will be dismissed, and the scores may be voided.
Scoring
The TSIA retired on Monday, January 11, 2021 and has been replaced by the TSIA2. Scores for the TSIA and TSIA2 are valid for five (5) years.
TSIA (before January 11, 2021)
TSIA2 (after January 11, 2021)
Subject
College Readiness Scores
Subject
College Readiness Scores
Math
350 or higher
Math
CRC 950 – 990
OR
CRC 910 – 949 AND Diagnostic Level 6
Reading
351 or higher
English Language Arts and Reading*
CRC 945 – 990 AND Essay 5 – 8
OR
CRC 910 – 944 AND Diagnostic Level 5 – 6 AND Essay 5-8
Writing
340 or higher AND an essay score of at least 4; OR A placement score of less than 340 and an ABE diagnostic level of at least a 4 and an essay score of at least 5

*Students who are incomplete in Reading or Writing and wish to retest in one of the subjects will have to take the TSIA2 ELAR Test as reading and writing are no longer available as separate subjects.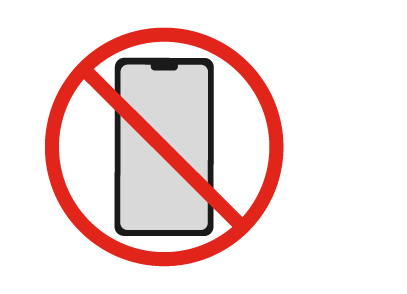 Prohibited Devices
Cell phones, watches, and other electronic communication or photographic devices are prohibited in testing rooms and should be stored in a locker at the testing center or in your vehicle. Possession or use of cell phones or other devices in the testing room may result in dismissal and the voiding of test score(s). If taking a standardized test (e.g., TExES/ExCET, MAT, or BTLPT), please read admission ticket and other registration materials carefully as they contain specific instructions about your appointment.
Note: Consult your admission ticket to learn the location of your exam.
Questions and Contact Information: Call (361) 485-4500 or email Testing@uhv.edu