UHV Testing Center in Victoria is a remote testing site for Accuplacer and TSIA2 testing. Students wishing to test at UHV will have to contact the college/university they plan to attend to request a remote voucher notifying them that they have chosen UHV as their remote testing center.
How to Schedule Your Exam
Once a voucher is generated, the student will register for a testing appointment. Appointments can be scheduled online through UHV's RegisterBlast portal. The proctoring fee is $20.50 and due at the time of registration. Upon registering, students will receive a confirmation email with testing appointment instructions sent to the email address provided at registration.
On Test Day
Students must arrive on time and bring their voucher and a valid, unexpired government-issued photo ID with signature to their testing appointment. Students arriving late or without proper identification will not be allowed to test and will forfeit the $20.50 proctoring fee. Lockers are available to store personal items, however, UHV and/or Testing Center staff are not responsible for lost or stolen items. Please do not bring valuable items to the Testing Center.
When testing is complete, a score report will be printed, and an automatic notification will be sent to the home institution indicating exam completion. UHV Testing Center staff cannot interpret score results. Students will need to contact home institution with questions regarding score report.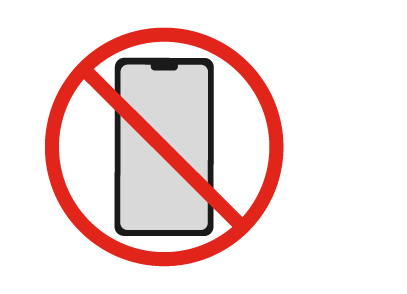 Prohibited Devices
Cell phones, watches, and other electronic communication or photographic devices are prohibited in testing rooms and should be stored in a locker at the testing center or in your vehicle. Possession or use of cell phones or other devices in the testing room may result in dismissal and the voiding of test score(s). If taking a standardized test (e.g., TExES/ExCET, MAT, or BTLPT), please read admission ticket and other registration materials carefully as they contain specific instructions about your appointment.
Note: Consult your admission ticket to learn the location of your exam.
Questions and Contact Information: Call (361) 485-4500 or email Testing@uhv.edu