Email
If you are a NEW student, activate your account.
Sign in to Student Email.
Your User Name will be your UHV 7 digit student ID@uhv.edu. Example: 1234567@uhv.edu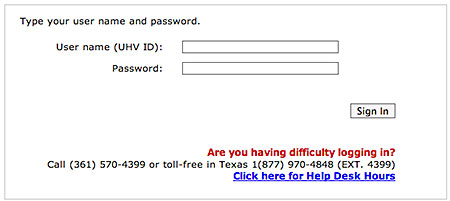 Note:
Once signed in be sure to choose the correct time zone.
How to get student email on your phone/mobile device
Use the Outlook App (Apple Store | Google Play) to easily connect your student email to your device.
Email address = 7 digit student ID number, followed by @uhv.edu. (Example: 1234567@uhv.edu)
Password = your UHV password