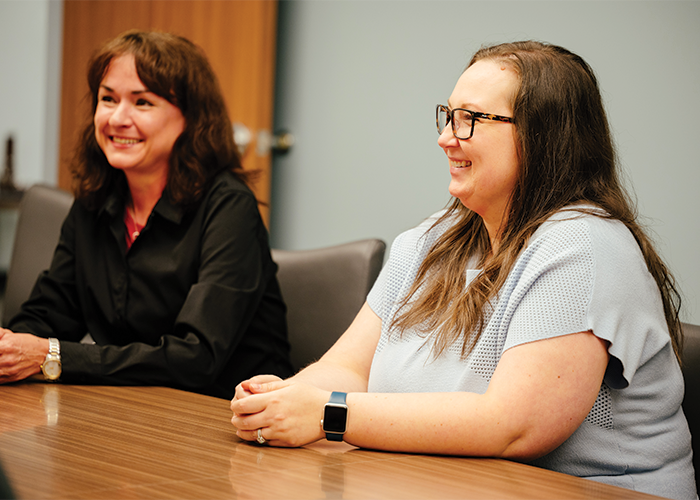 Benefits
At Human Resources, we are dedicated to delivering exceptional service to all University of Houston-Victoria employees and retirees in a professional and confidential manner. Our primary objective is to ensure the seamless and efficient administration of UHV's insurance and retirement plans, providing you with the support you need.
We strive to offer high-quality assistance, addressing your inquiries and concerns promptly and effectively. Your satisfaction is our priority, and we aim to create a positive experience while upholding the utmost confidentiality in all our interactions.
Count on us to provide the guidance, resources, and expertise necessary to navigate UHV's insurance and retirement plans with ease. Our team is committed to excellence, and we look forward to serving you and meeting your needs in a timely and efficient manner.
Paid Time Off
We recognize the importance of work-life balance and provide generous paid time off benefits, including vacation leave, sick leave, and bereavement leave, allowing employees to take time off when needed.
Professional Development
UHV is committed to the professional growth of its employees. We provide opportunities for training, workshops, and educational programs to enhance skills, knowledge, and career advancement.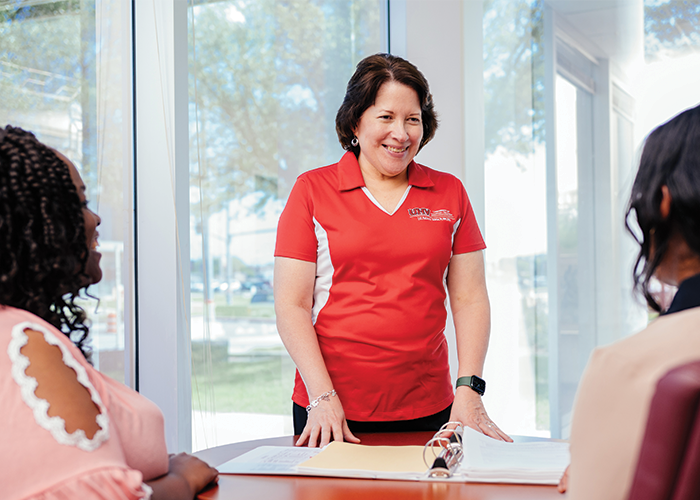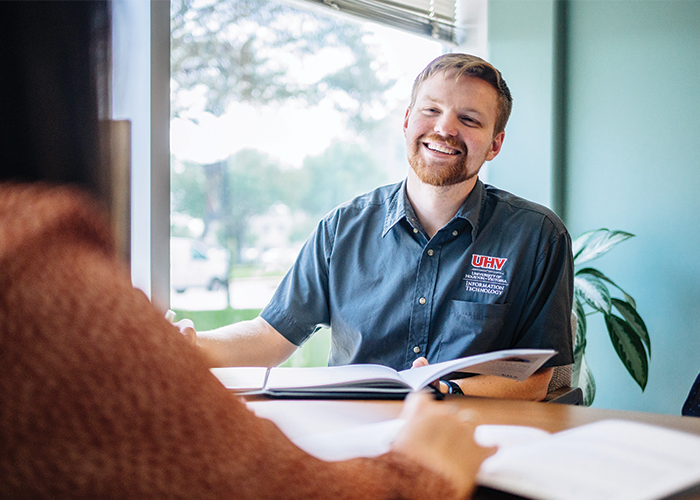 Insurance
University of Houston-Victoria is dedicated to our faculty and staff, and as part of this commitment, we offer a benefits package designed to meet the needs of our diverse workforce, while providing a variety of choices to meet individual and family needs.
Benefits-eligible employee insurance benefits are administered by the Employees Retirement of Texas (ERS).
The State of Texas pays 100% of full-time employees' health insurance premiums and basic life insurance plans. Dependent health coverage is also available and becomes effective at the same time as the employees. The state pays for 50% of dependent health insurance premiums. Part-time employees that work more than 20 hours per week are also offered insurance benefits with a portion of the premium benefit provided by the state.
Optional state benefits include dental, vision, life insurance, and disability insurance. ERS also provides flexible spending health care and dependent care reimbursement accounts.
Family Medical Leave Act
Eligible employees may be entitled to leave under the federal Family and Medical Leave Act (FMLA) for specified family and medical reasons.
To begin assessing eligibility to take leave under the Family and Medical Leave Act (FMLA), follow the procedures provided within this website. There are responsibilities and time specific deadlines at each step of the process for both employees and University departments.
Eligibility
Family Medical Leave offers employees up to 12 weeks or 480 hours of leave in a rolling calendar year for a personal health condition; serious health condition of a spouse, parent, or child; and or incapacity due to pregnancy, prenatal medical care or child birth, to care for the employee's child after birth, or foster care placement of a child. Employees who have a total of at least 12 months of state service and who have worked at least 1,250 hours during the 12-month period preceding the beginning of the leave may be entitled to leave benefits under FMLA.
Workers' Compensation
Workers compensation benefits are provided to UHV employees through the State Office of Risk Management (SORM), in accordance with regulations set by the Texas Workers' Compensation Commission (TWCC). Workers' compensation is a state-regulated insurance program that pays medical bills and replaces some lost wages for employees who are injured at work or who have work-related diseases or illnesses.
Workers' Compensation Procedures
The University has internal reporting procedures that employees and supervisors are required to follow in order to ensure the required state reporting requirements are met.
Wellness Programs
The University of Houston-Victoria values you as an employee and we are committed to your success. We understand it can be a challenge at times to balance work with your personal and family life.
UHV offers programs, policies, and practices to address some of these challenges and help our employees create a healthy balance between work and personal responsibilities.
flexible work schedule
fitness release time
wellness leave
employee assistance program (EAP)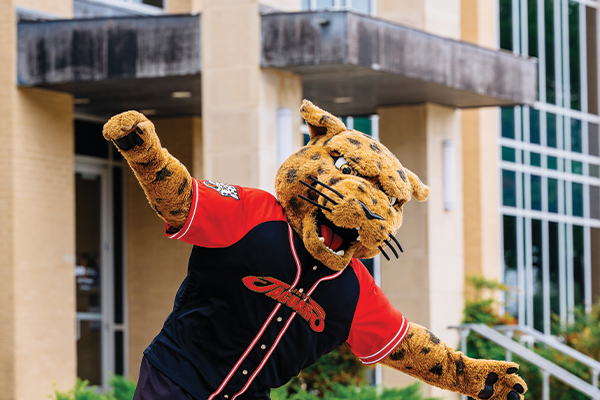 Employee Discounts
We are pleased to offer the University of Houston-Victoria Staff and Faculty a number of discounts on local products and services.
Special offers are available at:
Beneplace - Discounts for State of Texas employees, retirees, and their immediate families
Blue 365 Deals

- Discounts available for BCBSTX members and sign up to receive weekly "Featured Deals" emails
Fast Park & Relax- FastPark offers the all University of Houston employees great airport parking rates of $4.69 at Bush and $5.07 at Hobby with a free corporate membership. FastPark Austin offers employees 15% off the public rate.