Graduate Admissions
The University of Houston-Victoria offers over 55 graduate degree program options. We are accredited by the Southern Association of Colleges and Schools Commission on Colleges (SACSCOC). Our graduate programs can be completed in Victoria, in Katy, and/or fully online.
The University of Houston-Victoria was established in 1973 and it is a part of the University of Houston System. Our degree programs are taught by award-winning faculty who care about your academic and professional development. We offer graduate degrees in the colleges of Liberal Arts and Social Sciences; Natural and Applied Science; Business; and Education and Health Professions.
A graduate degree can accelerate your career to a path that is fulfilling and rewarding. Explore our programs and take the first step toward your future.
GRE/GMAT/MAT Waivers
Some programs may offer waivers for test scores (GMAT, GRE or MAT). Please review the program admission requirements details to learn more about waiver options.
Step 1.
Explore our graduate programs
Each graduate program at UHV has its own set of admission criteria. Typically, these criteria include holding a bachelor's degree from an accredited institution, meeting the minimum GPA requirement (often 3.0 on a 4.0 scale), and submitting official transcripts from all previously attended colleges or universities.
Step 2.
Explore payment options
UHV offers the best value education. Review our tuition and costs <link to tuition calculator> for our graduate programs and be sure to review all payment options.
Scholarships are available for students enrolled in graduate programs.
Options:
Payment plans
Institutional loans
Step 3.
Apply & application fee
Once you have explored your options, make time to complete the admissions application online.
Apply now
Pay the $25 application fee before submitting your application
Step 4.
Submit documents
Each graduate program will have different document requirements. All require official copies of your transcripts.
Official transcripts showing completion of at least a baccalaureate degree from a CHEA-recognized accreditation agency
Test scores
Note: Contact your recruiter for information about possible waivers.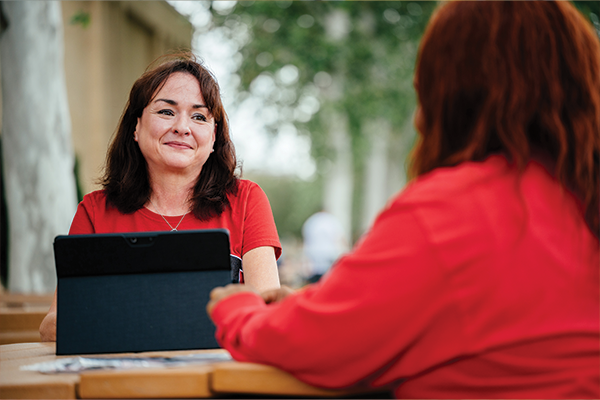 Step 5.
Communication and Follow-up
Stay in touch with your Graduate Recruiter throughout the application process. Keep track of any additional documentation or information they may require and promptly respond to any requests. Be sure to monitor both your student email and myUHV Self-Service to-do list for additional admissions-related tasks.
Give us a call at (281) 396-3808 or (361) 496-4900.
READY TO JOIN
JAXNATION?
Explore your options.