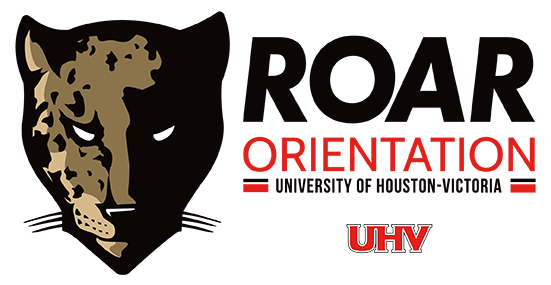 On behalf of every member of #JAXNATION, we are excited you have decided to enroll at the University of Houston-Victoria (UHV). As you begin to transition into college, it's essential to learn and hear from those who have been in your shoes before. Our ROAR Orientation sessions, Jaguar Journey Welcome Weekend, and other programs will provide that opportunity and more!
Our 2023 ROAR Orientation Sessions will be held in-person and virtually online, depending on which one you are attending.
During ROAR Orientation, future Jaguars will be able to:
First-Year Students
It is a requirement for all first-year students to attend Jaguar Journey Welcome Weekend. Jaguar Journey is held in Victoria the weekend before (August 25-27, 2023) classes begin for the fall semester and is required for all first-year students as part of their UNIV course. Incoming first-year students are automatically registered for Jaguar Journey.

We encourage you to register for classes as soon as possible, as classes fill up quickly. Work with the Center for Student Success to register for classes in an advising session before attending a ROAR First-Year Orientation session.
You will work with your success coach (academic advisor) in the Center for Student Success to register for classes. They will assist you with the process.
Registration
To register for any of our ROAR Orientation sessions, please complete the event registration form and pay the associated participation fee (first-year overnight sessions only). The event registration forms and participation fee payment portal can be found on our ROAR Orientation sessions page.
International Students
F-1 and J-1 visa holders, please visit International Programs for your mandatory ROAR International Orientation dates, requirements, and pre-arrival information.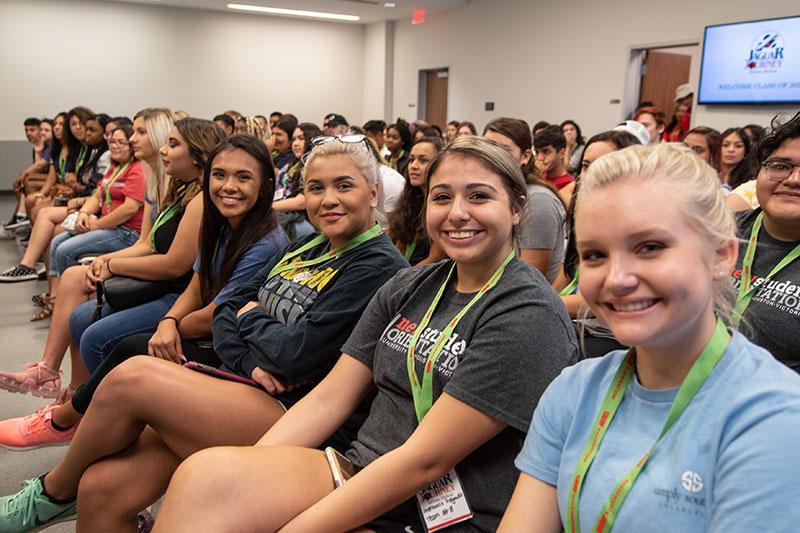 New to the
#UHVJagFam
Register for orientation.