Close
Employees located at the University of Houston-Victoria at Katy are scheduled Wednesday, Aug. 14, to start moving into their new location at 22400 Grand Circle Blvd. During this move, some staff members may be more difficult to reach, so please call ahead with any questions or to schedule an appointment with an advisor. Many questions students have may be answered by departments based in Victoria.
For more information, contact UHV Katy or UHV's main campus, or schedule an appointment with an advisor from the appropriate school. The new instructional site will be open to visitors starting at 8 a.m. Monday, Aug. 19.
Below is contact phone information for both UHV and UHV Katy, in addition to email addresses for UHV Katy and school advisors:
Thank you for your patience during UHV Katy's move.
Finish your bachelor's degree as a transfer student or get your master's degree at University of Houston-Victoria at Katy.
As part of the UH System, UHV offers face-to-face programs in Victoria and Katy, as well as online. Transfer and graduate degree programs are available at the main campus in Victoria and at UHV Katy. Freshman-level classes are offered only at the main campus in Victoria. Readers of the Katy Times have voted UHV as the Best College in Katy for four years in a row.
UHV has classes to fit any schedule, with top-quality instruction at a price you can afford. A bachelor's degree from UHV will prepare you to establish a successful career or go on to pursue graduate and even post-graduate studies.
Learn more about all of the bachelor's and master's degree programs and certifications offered at UHV Katy by using our search tool, or contacting us at (281) 396-3700 or email Katy Recruitment. You can schedule an appointment with a recruiter or request more information online.
Transfer Students
Last school year, 878 undergraduate students transferred to UHV from community colleges and four-year colleges or universities. Some had completed an associate degree, and others had coursework toward their goal of obtaining a bachelor's degree. You can take UHV classes in Katy and earn a bachelor's degree from one of the most affordable public universities in Texas. We can help you with specific transfer plans and agreements, financial aid and career goals. Let us help you get into that career you want. Please contact us at (281) 396-3700 or email Katy Recruitment for more information if you are transferring to UHV Katy from a community college.
Graduate Students
Make sure you are ready for the semester! Learn more about what you need to do to become a graduate student at UHV and earn your master's degree.
International Students
Let us help you feel at home at UHV. Make sure that you've completed all the steps needed to address visa issues, get in touch with a degree plan advisor, make housing arrangements and more.
Upcoming Events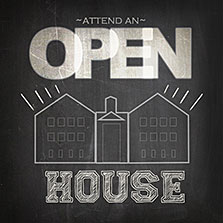 We hope that you will attend one of the upcoming events at UHV Katy:
For general information about UHV Katy or special event inquiries, please email uhvkaty@uhv.edu.