Skype for Business
What is Skype for Business
Skype for Business is a powerful collaboration tool that allows you to communicate in real-time through audio and video calls or additionally through text chat.
Features of Skype for Business
Host or join meetings
Record meetings
Share your screen and annotate PowerPoint for real-time collaboration with up to 250 people.
Whiteboard
Polls
Q&A
Instant messaging throughout meetings to make them more productive.
Record Skype for Business Meetings
Skype audio and video calls are NOT being automatically recorded. Individual users CAN record audio or video calls, but this is not automatically enabled for any UHV account. If someone does happen to begin recording an audio or video call, the other participants will see a notification similar to the ones below"
Desktop software

Mobile software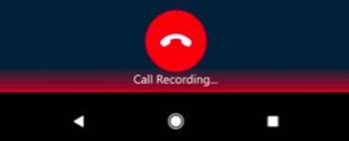 How do I get Skype for Business?
Skype for Business is provided to any university owned computer. Please contact the Helpdesk to have it installed if you do not already have it.

Office 2016 users should already have it installed.

Skype for Business can be installed on your personal devices by visiting: office.uhv.edu .

Login with your UHV account credentials.
After you have logged in. Click "Install Office apps".
Select "Other install options".
Click on the Skype for Business section on the left hand side of the page.
Follow the installation instructions for your device.
Need more information?
Microsoft Office Training Center