FOUNDED

IN

1973

Since our establishment we have grown into a vibrant institution with a reputation for academic excellence and a dedication to student success.
Mission Statement
The University of Houston-Victoria (UHV), a dynamic destination institution serving Texas and the world, is dedicated to providing every student with educational and leadership opportunities to become a successful professional and an engaged global citizen. Innovative educational activities challenge students to make meaningful connections between their learning and their lives in a complex world. The University of Houston-Victoria promotes economic development and advances the quality of life through teaching, research, and service excellence.
The University of Houston System
UHV is part of the larger University of Houston System (UHS) comprised of the University of Houston (UH), UH-Clear Lake, UH-Downtown and UH-Victoria, and instructional sites in Katy, Northwest Houston, Pearland and Sugar Land. Relationships among UHS institutions are collegial and collaborative. Credits transfer easily from one institution to another, and students move freely from one campus' library to another. Each UHS institution has a distinct mission; together, the institutions' missions and programs complement and support one another.

25,661 Degrees Conferred MORE THAN 50 ACADEMIC PROGRAMS

15:1 Student/Faculty Ratio $43.2M Financial Aid Awarded Annually
Location
A regional hub 30 miles inland from the Gulf of Mexico, Victoria is a town of 65,000 located about two hours from Houston, Austin, San Antonio and Corpus Christi. UHV also offers classes at an instructional site in the Houston suburb of Katy. Students have choices in how they attend UHV:
UHV – 3007 N. Ben Wilson St., Victoria
UHV Katy – 22400 Grand Circle Blvd., Katy
Online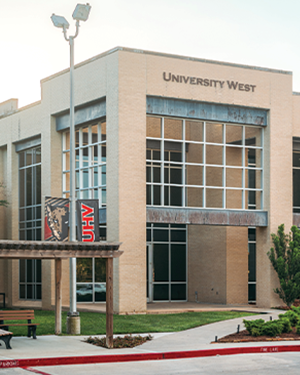 Academic Excellence
UHV has been recognized by many national organizations that evaluate universities, including The Princeton Review and U.S. News & World Report. Several specific academic degree programs also have drawn top rankings.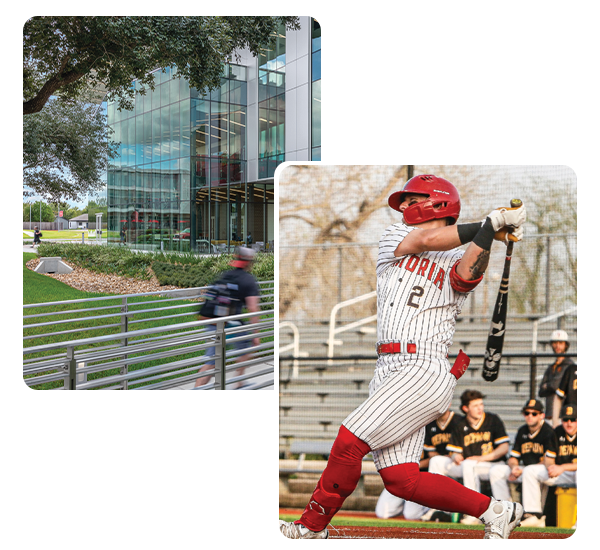 Affordability
UHV offers some of the lowest tuition and fees in Texas, in addition to numerous scholarships and financial aid opportunities. More than $43 million in financial aid is awarded to students annually.
Athletics
UHV fields teams in baseball, softball, men's and women's soccer, and men's and women's golf. The Jaguars are part of the National Association of Intercollegiate Athletics and the baseball, softball and soccer teams compete in the Red River Athletic Conference. The golf teams compete in the Association of Independent Institutions Conference.
UHV Katy
The UHV Katy instructional site opened in August 2016 and moved in 2019 to a new location at 22400 Grand Circle Blvd.
Top Reasons to Attend UHV Katy
Located at the corner of two major highways
One of the most affordable public universities in Texas
Quality programs accredited by AACSB and CACREP
Flexible class schedules offered mostly in the evenings in Katy or online
$41 million awarded annually in financial aid
Traditions
Through transformative learning experiences, we empower our students to embrace their full potential and make a positive impact in Victoria, Texas, and beyond. Join us at UHV and let your ambition drive you towards a bold and successful future.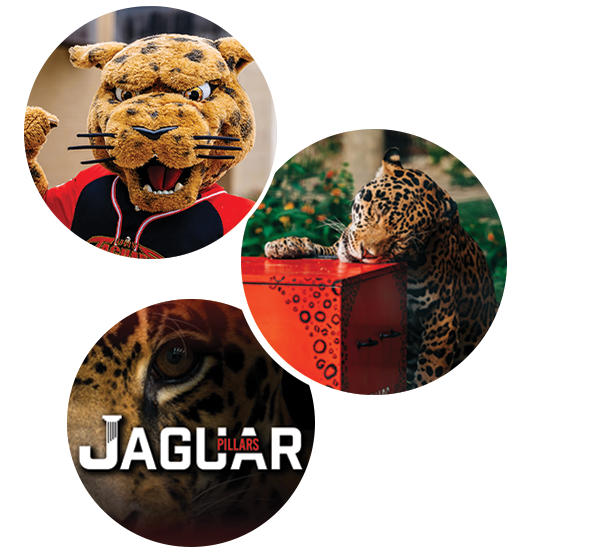 jaX
In August 2012, jaX the Jaguar, the official university mascot,made his debut at UHV. You can find jaX at athletic games and other student activities, as well as in the community at a variety of different events.
T‌‌‌he Jaguar Ring
Each year, the UHV class rings are placed in a locked box and secured at the jaguar exhibit at the Texas Zoo for 24 hours so UHV's live mascot jaX can "bless" the rings before being brought back to the university for the Jaguar Ring Ceremony.
Jaguar Pillars
The students at the University of Houston-Victoria (UHV) are committed to instilling the following Jaguar Pillars in academic, leadership, service, and social opportunities throughout our college journey and beyond.
Celebrating our Hispanic Serving Identity
Our unwavering drive sees us celebrating and empowering our Latino students, staff and faculty in their future success.
Education is indisputably the key. UHV is committed to become a premier Hispanic Serving Institution that prepares its students to become leaders regionally, nationally, and globally.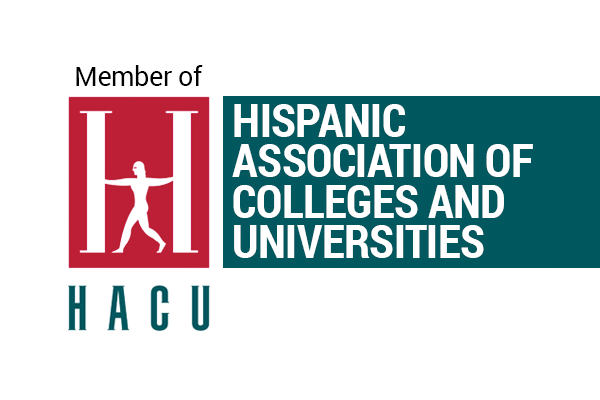 Latino Faculty and Staff Association
The Latino Faculty & Staff Association at UHV is to build community among the Latinx faculty, staff and other interested professionals by empowering employees at all levels to network, serve as a voice for educational issues, advance personally and professionally, and to foster an inclusive workplace through service in the spirit of Latino culture.
UHV Strategic Plan
The UHV Strategic Plan is organized into three descending tiers.
Goals are broad general statements of longer-term desired outcomes.
Objectives are statements of shorter-term specific outcomes, measurable in quantity and time, that advance achievement of an associated goal.
Tactics are specific actions to be performed by responsible parties to carry out an associated objective.
Plan Methodology
This methodology in strategic planning thus provides a few broad and comprehensible general goals to unify and motivate all UHV stakeholders, while identifying measurable and actionable means to attain the broad outcomes.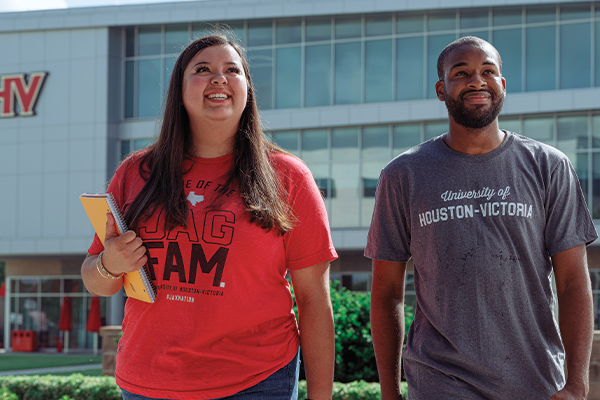 Growth and Leadership
Growth
Through the spring of 2023, committee deliberations coalesced on "Growth" as a unifying theme of the Strategic Plan. On the one hand, "Growth" can encompass numerical increases such as student head counts as well as intellectual and professional development from learning outcomes to research productivity. On the other hand, "Growth" in both areas is measurable so that progress and improvement can be continuously assessed.
Leadership
Another guiding vision of the UHV Strategic Plan that emerged is to receive a Carnegie Elective Designation of Leadership for Public Purposes by 2028, so that UHV will be a premiere Hispanic-Serving Institution that prepares its students to become leaders of the community, Texas, and the world.
Furthermore, the Plan spires to build on UHV's designation as a Hispanic-Serving Institution and by 2028 attain "Seal of Excelencia" certification from Excelencia in Education, a nonprofit organization founded in 2004 to promote postsecondary success for Latino students. Leadership is a core component for certification as UHV must demonstrate intentional commitment to improve Latino student success in multiple leadership areas.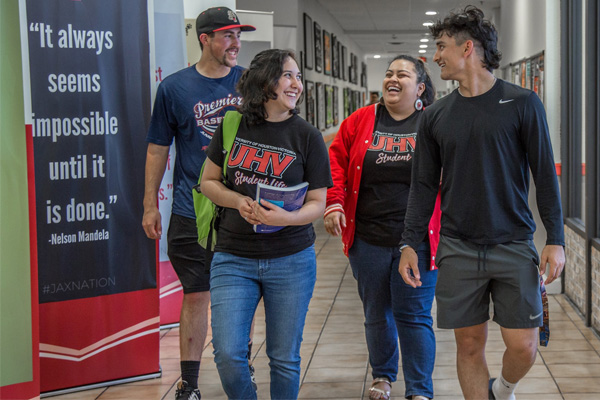 Growth Goal 1: Continually enhance the quality of our student experience
Objective 1.1. Annually assess and report the effectiveness of existing programs
Objective 1.2. Annually assess regional needs for marketable and sustainable new programs
Growth Goal 2: Promote and expand access to education
Objective 2.1. Annually increase undergraduate and graduate headcounts each by 5% and increase full-time equivalent (FTE) students by 4% overall
Objective 2.2. Annually increase undergraduate and graduate retention and persistence each by 3%
Objective 2.3. Annually assess regional needs for marketable non-degree programs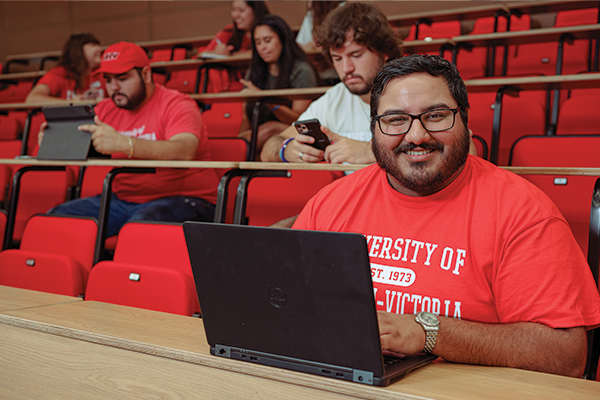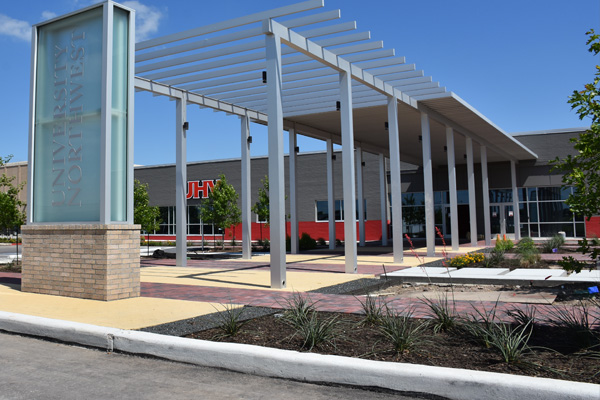 Growth Goal 3: Increase our community engagements
Objective 3.1. Annually increase community engagements for diverse audiences
Objective 3.2. Annually increase public events for diverse audiences on our campuses
Growth Goal 4: Promote a culture of institutional identification among stakeholders
Objective 4.1. Annually increase attendance of stakeholders at in-person campus events
Objective 4.2. Hold attrition of faculty and staff to no more than 10% per year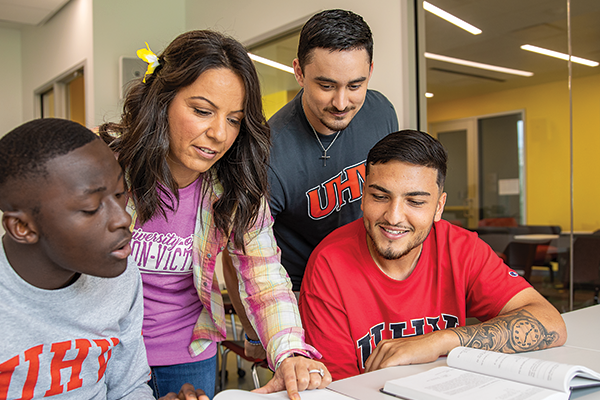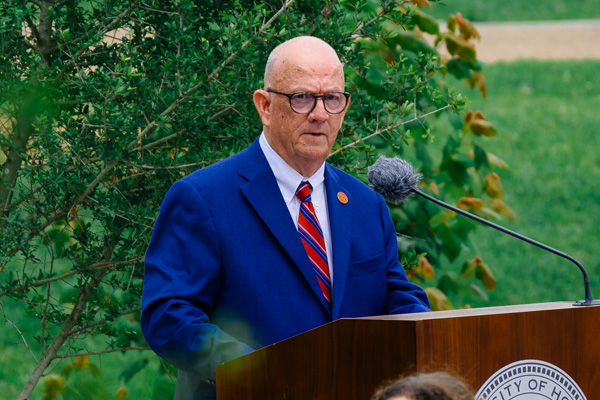 Growth Goal 5: Enhance leadership pathways and skillsets for all stakeholders
Objective 5.1. Receive the Carnegie Leadership for Public Purpose Elective Classification by 2028
Objective 5.2. Annually increase leadership events that meet Carnegie classification requirements
Objective 5.3. Receive the Seal of Excellencia for Hispanic-Serving Institutions by 2028
Objective 5.4. Support faculty so that 80% of all faculty annually demonstrate overall performance ratings at or above expectations
Objective 5.5. Support staff so that 80% of all staff annually demonstrate overall performance ratings at or above expectations