Health Services
Students who live on campus or within 50 miles of the Victoria campus are eligible to use the Community Health Centers of South Central Texas located at 4206 Retama Circle in Victoria, less than two (2) miles from UHV. Insurance is not required but may be used. The co-pay will be no more than $25 for each visit. To arrange an appointment, call (361) 576-2110 or visit the health center in person. The center is open 8 a.m. to 5 p.m. Monday through Friday.
When you attend your first appointment, you will need to bring:
A Texas State issued ID or a UHV Student ID card to show eligibility
Proof of address (can print from myUHV)
Proof of financial eligibility (FAFSA print-out, available on myUHV)
You will be asked to arrive approximately one (1) hour prior to your first appointment to complete paperwork.
For further questions, please contact the Counseling Center health educator at (361) 485-4590 or email the Counseling Center.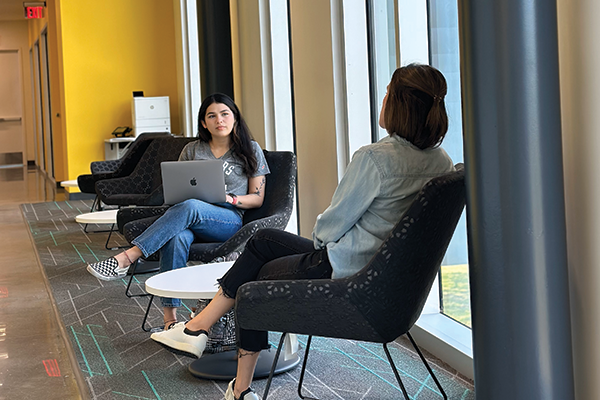 Bacterial Meningitis Immunization Requirements
Texas state law, effective October 1, 2013, requires that all entering college and university students under the age of 22, must show proof that they have been immunized against bacterial meningitis, or have received a booster during the five years prior to registration, in order to attend. The vaccine must be administered at least 10 days before the first day of the semester. Learn about the requirements, how to get a vaccination, who is exempt, and more by visiting the Student Handbook.
Student Health Insurance Plan
The Student Health Insurance Plan, underwritten by Blue Cross and Blue Shield of Texas, is endorsed by and designed especially for the University of Houston-Victoria and meets the current requirements of the Affordable Care Act.
2022-2023 Enrollment Information:
Annual/Fall open enrollment period is 7/1/22 - 9/27/22
Spring/Summer open enrollment period is 12/14/22 - 2/22/23
Summer open enrollment period is 5/1/23 - 6/23/23
Domestic Undergraduate Students
U.S. citizens, permanent residents, or permanent residents pending, enrolled in at least six (6) credit hours during the fall and spring semesters, or three (3) credit hours during summer semesters are eligible to purchase the university-endorsed policy. Graduate students enrolled in three (3) or more credit hours are eligible to enroll for coverage. Domestic students may enroll in the UHV-endorsed Student Health Insurance Plan during the enrollment period specified on the insurance provider's website. Domestic students may make payment for coverage directly to the health insurance provider, and will not be charged through tuition payments at UHV. Visit AcademicBlue for enrollment period dates and pricing information.
International Students
F-1 student visa holders who enroll in any credit hours will be automatically enrolled and charged for health insurance each semester to satisfy the university policy regarding maintaining acceptable health insurance coverage. The plan for international students will include repatriation and evacuation coverage in addition to the coverage offered to domestic students. The cost for insurance will be listed on the international student's fee statement and must be paid for separately from any applied loan amounts. International students may request a waiver for this fee based on proof of other health insurance that meets UH System requirements for acceptable health insurance coverage. For additional information, go to AcademicBlue Health Insurance for International Students.‌
Therapy Assistance Online