Arrange a Targeted Presentation or Workshop
Career Development Center staff can arrange a targeted presentation, workshop, or special event for UHV faculty members or for student organizations.
We will work with you to develop a presentation that meets your needs. Topics we've covered in the past include:
An Overview of Career Development Center at UHV
Resume Writing
Networking and Interviewing Workshop
Professionalism in the Workplace
Get Career Statistics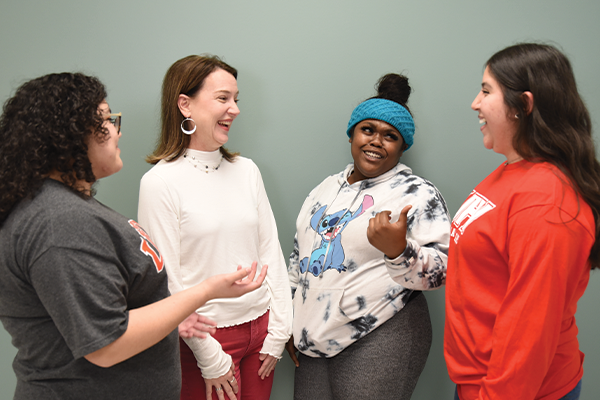 The Career Development Center can provide statistical information about careers and employment trends. For example, you can find out how many jobs in your chosen field are projected to be available over the course of the next few years and what their projected salaries are.
Ex. College graduates seeking employment as technical writers: Employment of technical writers is projected to grow 6 percent from 2021 to 2031. The median annual wage for technical writers was $78,060 in May 2021.
The UHV Career Development Center is also beginning to collect statistical information related to UHV students' post-graduation employment. If you're a UHV faculty member, please let us know what information you're interested in by contacting Shelbie Ayala, Coordinator, Career Development Center.