Annual Giving
Everyone has causes that are close to their hearts. We hope that preserving a high-quality, affordable education for University of Houston-Victoria students is close to yours. Please consider adding UHV to the list of charities that you support each year. Your gift directly supports UHV students and faculty who are making a difference in the world.
Annual donations from alumni, parents, employees, students and friends are the backbone of giving at the university. Donations ranging from $1 to $10,000 a year enhance hundreds of programs and improve student life. Your yearly contributions provide meaningful and reliable support for UHV.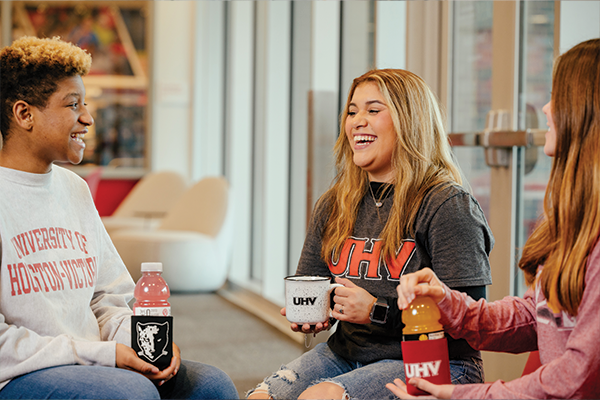 One For All, All For One Donors
Join UHV's annual giving campaign, One For All, All For One! This initiative encourages all UHV faculty and staff to make a financial contribution, regardless of the amount, to the fund of their choice. When you donate, the university matches most gifts 1:1, doubling the impact of your generosity.
Since its launch in 2005, One For All, All For One has showcased the incredible support of UHV's own faculty and staff, proving that they are our most dedicated donors. We are immensely grateful for their contributions.
Explore the various areas that your gift can support and make your donation to the One For All, All For One campaign today!
The University of Houston-Victoria is building the tradition, brick by brick.
Since 1973, the University of Houston-Victoria has been a pillar of knowledge and opportunity for students. Our commitment to innovation and quality education sets us apart. Your UHV experience forms a lifelong bond, and supporting your alma mater is essential. Alumni satisfaction is measured by financial support, boosting the value of your degree. Leave a lasting mark by purchasing a personalized brick or paver to be displayed at the UHV University Center. Join us in building the future of UHV!
Be a part of our legacy. Get your brick today!
Jaguar Spirit Cord
Celebrate your UHV graduation by wearing a Jaguar Spirit Cord during commencement. It's a symbol of pride and support for UHV, showcasing your affinity for the university. The red, black, and gold cord adds a touch of tradition to your graduation attire. Join us in demonstrating your Jaguar pride and supporting UHV's alumni outreach and engagement efforts.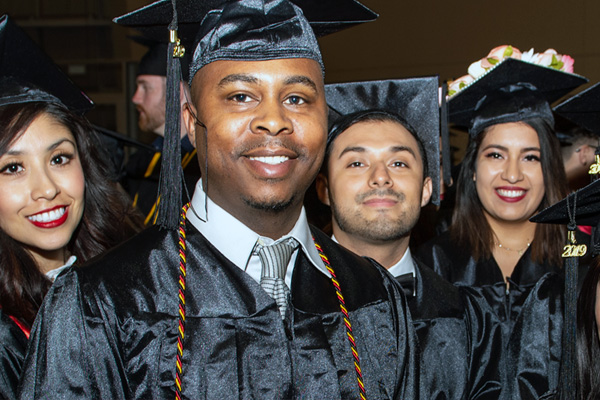 Order your Jaguar Spirit Cord
Reserve your cord online now at UHVConnect.
Pick up for free at University Advancement or at Graduation
Two options for obtaining your cord:
Free pickup: Visit the Office of University Advancement
$5 shipping: Request cord delivery to your home address.