Co-Chairs
The Individuals Behind the Strategic Plan.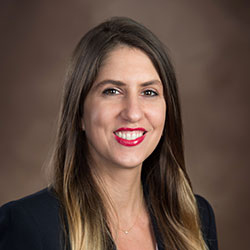 Hilary Kofron
Director, Student Life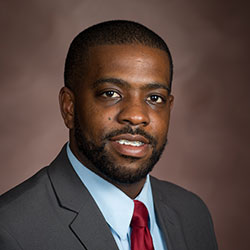 Brandon Lee
Director, Residence Life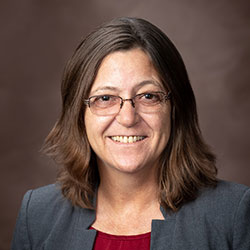 Amy Hatmaker
Director, Career Devlopment Center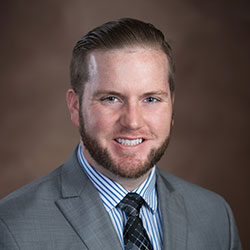 Michael Wilkinson
Sr. Director, Student Services
Process: In the Spring of 2021, the Student Affairs team began the process of developing a vision statement, mission statement, goals, and objectives to create a succinct and usable document to enhance strategic planning within the division. The team was initially split up to work on the vision and mission statements, and then was tasked with developing goals and objectives within their functional areas. Once all this information was obtained, the directors within the division compiled it into a draft strategic plan. Upon completion, the plan was vetted by student leaders after input from the student body, faculty, and staff was gathered. Final endorsement of the plan was obtained from the Student Government Association on Wednesday, March 30, 2022.
Next Steps: Each sub-unit will use the vision statement, mission statement, goals, and objectives outlined in the 2022-27 Division of Student Affairs Strategic Plan to guide their future efforts and assess them appropriately. They will each be responsible for establishing program outcomes, student learning outcomes, and associated implementation timelines that are reflective of the strategic plan.
Vision Statement
The Division of Student Affairs at UHV strives to empower students to reach their highest potential in becoming socially responsible leaders who will be a positive influence on society.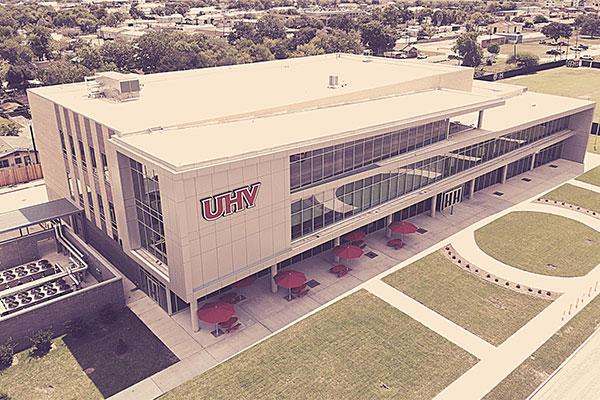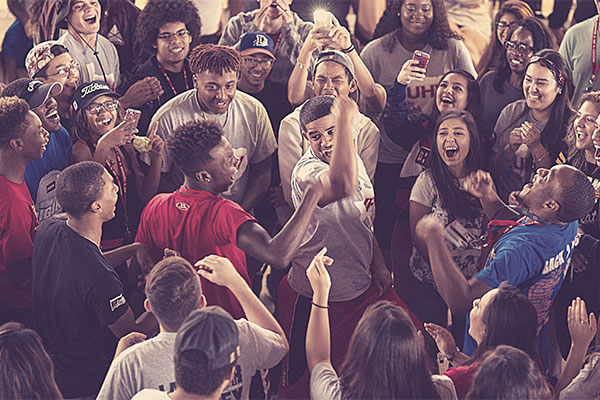 Mission Statement
The Division of Student Affairs at UHV fosters student success and well-being through an inclusive, student-centered community that develops transformative, supportive, and engaging experiences.
Goals
Champion Collaboration, Partnerships & Relationship Building
Contribute to Student Access, Engagement & Success
Enhance Marketable Skills & Encourage Self-Discovery
Foster an Inclusive Environment
Support and Model Health, Safety & Well-Being
Champion Collaboration, Partnerships & Relationship Building
Objectives
Build active relationships with fellow colleagues, departments, and organizations at UHV to enhance an inclusive, outreaching, and growing multicultural campus community.
Cultivate a cooperative environment by helping bridge together various UHV departments, academic colleges, and student organizations through discussion, activities, and common goals.
Enhance partnerships with local agencies in the creation of support services for students.
Foster collaborative partnerships with the Victoria and UHV community to enhance student learning and development.
Identify and engage campus partners, students, and faculty to collaborate on student-centered initiatives.
Partner with faculty to support and encourage initiatives between Academic Affairs and Student Affairs.
Contribute to Student Access, Engagement & Success
Objectives
Be relentless in our efforts to prepare students to perform exceptionally in their chosen career fields.
Build a vibrant living and learning community that enhances the university experience, strengthens learning and campus spirit, and further builds a sense of community, place, and belonging.
Cultivate an inclusive environment that promotes physical and psychological safety and promotes student engagement and success.
Ensure that available division services, programming, and training initiatives are accessible to all students.
Inspire students to discover new interests and make meaningful connections through involvement opportunities.
Provide developmentally appropriate co-curricular experiences and services that complement academic growth and inspire students to become responsible, global leaders.
Enhance Marketable Skills & Encourage Self-Discovery
Objectives
Create opportunities and valuable experiences that enhance students' professional and personal development.
Cultivate an environment of intellectual and social curiosity through the delivery of programs that invigorate students to grow in their personal development and prepares them to seamlessly enter the global workforce.
Empower students to be responsible citizens who contribute to their communities and professions through leadership and service.
Establish a more comprehensive approach to student organization advising that incorporates the development of essential skills and promotes self-reflection and growth.
Offer student programming that integrates marketable and transferable skills.
Provide resources to help students be academically successful and attain marketable skills needed for postgraduate success.
Foster an Inclusive Environment
Objectives
Cultivate an inclusive educational environment that develops leaders who proactively engage in a wide range of perspectives, ideas, and cultures.
Expand upon and increase the reach of our diversity trainings.
Integrate equitable, inclusive, and diverse perspectives into our daily work, campus programming initiatives, and student policies and procedures.
Nurture an inclusive campus community focused on the intrinsic human dignity of all members with respect for their cultural backgrounds and identities.
Promote and support an atmosphere that nurtures acceptance, where differences are welcomed, and every student feels a sense of belonging.
Support students with diverse abilities to ensure that all students have access to an equitable collegiate experience.
Support and Model Health, Safety & Well-Being
Objectives
Develop and promote initiatives focused on a positive work-life balance.
Enhance services and programs that support students' awareness of personal health, safety, and well-being.
Facilitate university efforts to support students during crises, emergencies, or other difficult challenges.
Promote a holistic approach to student health and wellness through comprehensive care focused on mind, body, and spirit, with practices that are evidence-based and developmentally informed.
Provide students with assistance and resources to stimulate well-informed life choices in a positive, healthy, and secure environment in which they know we care and that contributes to their growth.
Provide students with the means to develop, utilize, and implement skills and knowledge to make sound and confident wellness decisions.