Virtual Data Science Summer Bootcamp
The University of Houston-Victoria is organizing its second virtual summer boot camp on data science on June 26-29, 2023. The boot camp covers topics listed below with a specialization that aligns with students' technology career goals.
The objective of the proposed boot camp:
Create an understanding of data science and machine learning
Identify tools and technology related to the data science field
Prospect further study with a career in the field of data science
Get hands-on experience with a minor data science project
Day 1 and 2
Day 1:
Introduction to data science and AI
What are data science and real-life examples
Traditional Learning with Machine Learning
Applications of Artificial Intelligence
Concepts of big data, deep learning, NLP & computer vision
Machine Learning Libraries
Demonstration of data science using machine learning with TensorFlow
Various data visualization tools demonstration
Day 2:
Linear and logistic regression
Decision trees, Support Vector Machine & Ensemble learning
K-Means and Hierarchical clustering
Demo on housing price prediction
Demo on email spam
Deep Neural Network
Fully-Connected Feedforward Neural Nets
Recurrent Neural Nets
Demo on building deep learning model
Day 3 and 4
Day 3:
Introduction to computer vision, Image processing and CNN
Use cases and applications
Image resizing and cropping
Keras Augmentation Model
Convolution with Augmentation
ImageNet
Augmented Reality (Marker based and Marker less)
Virtual Reality and Mixed Reality
Vuforia Engine Demo project
Day 4:
Demonstration of UHV's research projects on data science and AI
Divide participants into the group for collaborative minor project
Hands-on data science activities using machine learning with Python – Small project development and presentation by each group
Q&A and feedback interaction about bootcamp
Announce 1st, 2nd and 3rd project winners
Goodbye address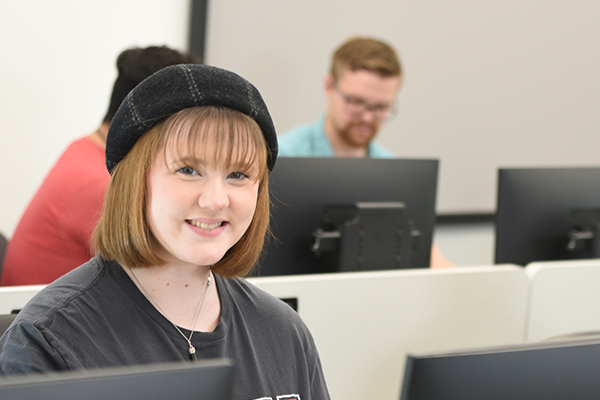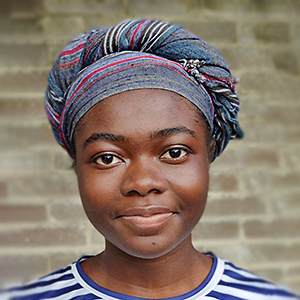 I chose UHV due to its proximity to my home, affordable tuition, and charming campus size. I like that it is easy to connect with professors both inside and outside of the classroom.
Frederica Amfo
Current Student