Course Rotation
Fall Courses
COSC 3317 Object Oriented Programming
COSC 3331 Data Structures and Algorithms I
COSC 4320 Software Engineering
COSC 4336 Database Systems
COSC 4337 Operating Systems
COSC 4339 Telecommunication & Networks
COSC 4341 Internet Computing
COSC 4350 Information Security, Privacy and Ethics
MATH 3391 Probability and Statistics
MATH 3362 Discrete Structures
Spring Courses
COSC 3317 Object Oriented Programming
COSC 3331 Data Structures and Algorithms I
COSC 3332 Computer Organization and Architecture
COSC 3333 Data Structures and Algorithms II
COSC 3335 Introduction to Theory of Computation
COSC 4331 Structure of Programming Languages
COSC 4350 Information Security, Privacy and Ethics
COSC 4360 Senior Project
Summer Courses
COSC 4305, Computer Science Internship, is to be offered when it is available.
COSC 4302, 4102, Independent study, is to be offered based on student needs and faculty availability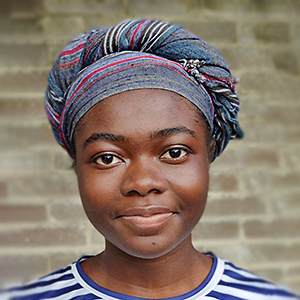 I chose UHV due to its proximity to my home, affordable tuition, and charming campus size. I like that it is easy to connect with professors both inside and outside of the classroom.
Frederica Amfo
Current Student