Program
The UHV Bachelor of Science in Biology program is designed to prepare undergraduates for a variety of careers in industry or academic laboratories. We also offer coursework that will prepare students for medical/health professional programs and for graduate work in the bio-medical sciences. Our courses focus on three different areas: genetics/ biotechnology, pre-health professional, and plant/environmental.
Request More Information
Course Rotation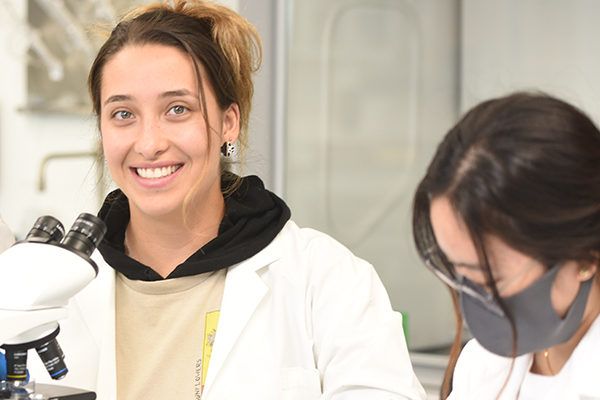 Jobs and Related Careers
Biology careers and job opportunities with a Bachelor of Science degree in Biology include:
Biotechnologist
Certified nurse assistant
Clinical data specialist
Entry level genetic engineer
Environmental coordinator
Health technologist or technician
Histopathology technicians
Medical/technical writer
Nursing
Patent attorney for Biotechnology
Physical or respiratory therapist
Physician Assistants
Plant Biotechnologist
Research assistant
Secondary science teacher
Course Work
The course work provides both job skills in biotechnology and an academic background needed to pursue a masters or doctorate degree in Biotechnology, Genetics, Biochemistry, Microbiology, Molecular Biology, Marine Ecology, Development Biology, Medical Science, Veterinary Science, Pharmaceutical Science and Environmental Science.‌
Completion of graduate work can lead to careers ranging from genetic engineering to health care, environmental research, drug development, food processing and university teaching.
Labs
In UHV's state-of-the-art DNA to Environmental Laboratories, students can learn skills such as modern molecular techniques and environmental testing, and have the chance to conduct independent research. Highlights listed below:
Animal & Social Behavior
Autoclaves & Fume Hoods—Ensuring Safety
Bio-Chemistry—Enzymology
Biological Chamber—Animal and human tissue culture, Cancer Research & Prevention
Biotechnology—Cloning, bacterial / viral
Cell & Molecular—Recombinant DNA technology
DNA Thermal Cycler—PCR (Nobel prize technology)
Ecotoxicology—Analysis environmental Air Quality, Toxic gas, Marine field trips
Environmental Biology—Field trips & Water Chemistry
Genetic Engineering—Inheritance, DNA/ RNA
Immunohistochemistry—Processing of biopsy samples, Microscopic slides preparations and staining
Microbiology—Tissue culture
Molecular Biology—Cellular & Nuclear
Phytochemicals & Health—Plant extractions, Antioxidant/Prevention/Nutrition
Plant Biotechnology-Cloning plant DNA, Genetically Modified Organisms,
Premedical / Predental—Pre-health Professions
Student Work Stations—Computerized and on-line
Virtual Experiments—in vivo vs in vitro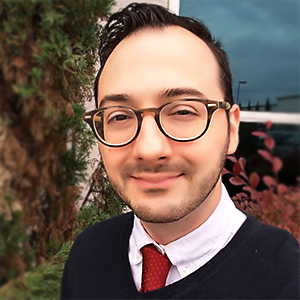 For the Bachelor of Science in Biology, I liked the breadth of biology topics covered, ranging from clinical applications of Immunohistochemistry to the environmental focus of Ecotoxicology.
Matthew Boyett
Alumni