History Day
Established in 2020, History Day is an event organized by UHV history faculty every spring semester. On History Day, we celebrate student and faculty research, as well as provide information about compatible careers for students thinking about majoring or minoring in history. We invite UHV alumni, faculty, staff and students to join us for a day of festivities. History Day typically ends with an evening event featuring a well-known historian giving a plenary lecture on a topic of interest to our community in Victoria, Texas.
Contribute
Donations, which help pay for speaker fees, student lunches and prizes and the travel accommodations for speakers are needed.
Donate to Our Fund
History Day 2021
Our second annual History Day took place on April 23, 2021, on Microsoft Teams (virtually) because of the COVID-19 pandemic. The first event, from noon to 1 p.m., featured a presentation by Joseph Locke about the importance of studying history in these very historic times. He also included some general information about the history major and minor. The history faculty also discussed upcoming.
History majors Hayden Janner and Andrew Tomek also gave presentations. Janner discussed "Connections in Ancient Civilizations," which she adapted from a paper she wrote for Esther Cuenca's "World History" course. Tomek presented on "Illustrating History - From Pencil to Pixels: The Impact of Photography on Historical Research."
Dr. Joseph Locke
Dr. Laura Mammina
This year, we were able to secure funds for student prizes from UHV's Student Excellence Fund (with generous assistance from Craig Goodman, interim dean of the College of Liberal Arts and Social Sciences, and senior administrative secretary Paula Edging). The first-place prize went to Tomek, an honorarium was given to Janner, and incoming history major Joann Coy won the door prize.
In the evening, Hilary Green from the University of Alabama joined us on Teams to give a talk on "Confederate Monument Removals: Contextualizing the Post-George Floyd Moment." Laura Mammina moderated the lively Q&A session that followed Professor Green's talk.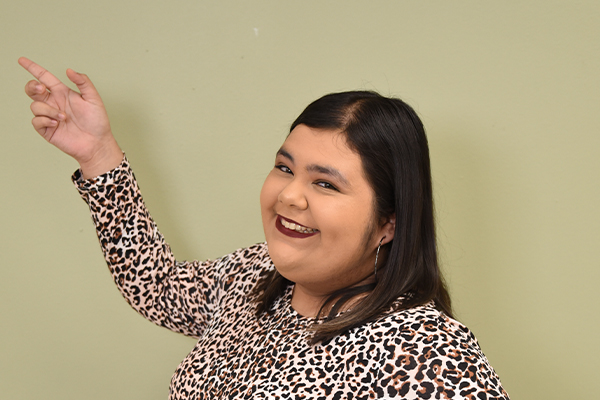 Third Annual History Day
Our third annual History Day took place on March 31, 2022, on Microsoft Teams (virtually) because of the COVID-19 pandemic. The first event, from noon to 12:45 pm, featured a presentation by Esther Cuenca, who spoke about the importance of studying and majoring in History. History majors Consuelo "Cleo" Leos and Quentin Walker gave two research presentations on projects they developed in Cuenca's Crusades history course. Both presentations focused on the material culture of the crusading period. Leos's presentation, "Artifacts from the Crusader Era: Missal of the Holy Sepulcher," explained how a missal produced in the Holy Land in c. 1135 can give us further insight into the multicultural communities that inhabited medieval Jerusalem. Walker's presentation on the Ryerson Diptych examined how medieval icons from Byzantium were instructive, portable, and devotional objects for elite Christians. For their presentations, both Leos and Walker received honoraria, which were generously provided by UHV's Student Excellence Fund
A "door" prize, also from the Student Excellence Fund, was distributed to a lucky student who attended the noon event. This year's recipient was Steban Ramos.
In the News
History Day 2022
Professor William Chester Jordan of Princeton University gave the evening keynote. Professor Jordan is the author of over a dozen books, including The Apple of His Eye: Converts from Islam during the Reign of Louis IX, which Cuenca had assigned to students in her Crusades course. Professor Jordan's talk, "Crusaders, Mercy, and the Weapons of War," had an attendance of over 40 guests. The Q&A was moderated by Cuenca, who was assisted by History major Latimer Ford, who received a gift certificate from the Student Excellence Fund for his participation. Professor Jordan's honorarium was provided by the newly established College of Liberal Arts and Social Sciences, with assistance from Dean Kyoko Amano, and the UHV History Day fund.
Instagram
History Department
"In the classroom, we are working to help our students build their futures through their studies. I love the sense of growth and motion at UHV."
- Bev Tomek
Associate Provost for Curriculum and Student Achievement