UHV works to raise $50,000 for anniversary celebration scholarships
As the University of Houston-Victoria prepares to celebrate its 50th anniversary, the university is asking for contributions to provide special scholarships for 50 students as part of the year-long celebration.
The UHV 50th anniversary Scholarship Campaign has set a goal to raise $50,000 in order to offer 50 students $1,000 scholarships as part of the university's anniversary celebrations. The scholarships will be for any UHV student in Victoria, Katy or online, including undergraduate and graduate students.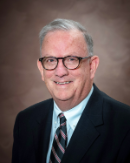 Bob Glenn
"A 50th anniversary is a major, important landmark for any organization, and we are looking forward to celebrating our history of success in the Victoria area," UHV President Bob Glenn said. "With that in mind, we wanted to include a special opportunity to benefit our students in the celebration. UHV's primary mission and focus is to provide an excellent, affordable higher education, and this scholarship will help us do that."
UHV will offer students several opportunities to be awarded scholarships through the 50th anniversary activities that will begin in the fall 2023 semester, such as scavenger hunts, attending events or even making videos that will be submitted online. To be eligible to receive a scholarship, undergraduate students must have a 2.0 GPA and graduate students must have a 3.0.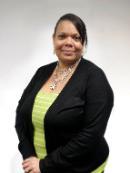 Lashon Williams
"It's great that this scholarship will offer fun and exciting ways for our students to receive funds for their studies while also learning about their university and the history of its impact on the region," said Lashon Williams, UHV director of financial aid. "Any time we can offer scholarships, it's helpful because it alleviates some of the financial burden."
One of the major elements of the university's anniversary will be a celebration of the legacy and impact that UHV has had on the communities it serves, especially in terms of community partnerships and alumni who have gone on to make an impact in the region, said Amber Countis, UHV vice president for advancement and external relations. Now, those organizations and individuals who have benefitted from UHV's presence in the region can participate in the celebration by supporting the scholarship fund and helping the university to continue its legacy.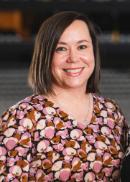 Amber Countis
"One of our goals when planning the celebration was to find a way to both support our current students while also giving our alumni and supporters a way to participate in this milestone," Countis said. "For decades, our supporters have invested in UHV and given their endorsement of the university's work through their donations, time and achievements. Now, we all have a once-in-a-lifetime opportunity to play a role in the 50th anniversary and show that this is just the beginning of UHV's story and impact in our communities."
To donate to the 50th Anniversary Scholarship Fund, go to www.uhvconnect.org/page/Donate and click on the "Donate Online" button under the 50th Anniversary Scholarship Fund. Donors also can reach out to UHV University Advancement at makeagift@uhv.edu or 361-570-4306.
The University of Houston-Victoria, located in the heart of the Coastal Bend region since 1973 in Victoria, Texas, offers courses leading to more than 80 academic programs in the schools of Arts & Sciences; Business Administration; and Education, Health Professions & Human Development. UHV provides face-to-face classes at its Victoria campus, as well as an instructional site in Katy, Texas, and online classes that students can take from anywhere. UHV supports the American Association of State Colleges and Universities Opportunities for All initiative to increase awareness about state colleges and universities and the important role they have in providing a high-quality and accessible education to an increasingly diverse student population, as well as contributing to regional and state economic development.