UHV welcomes back alumni for speaker event
Wednesday, October 4, 2023
| By
Duy Vu
The University of Houston-Victoria is bringing back two alumni as part of this year's UHV College of Education & Health Professions Alumni Celebration event.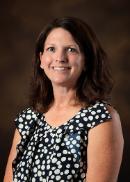 Rachel Martinez
"We are very grateful that we have such amazing alumni," said Rachel Martinez, dean of the UHV College of Education & Health Professions. "It's a real pleasure for us to be able to encourage alumni to come back to the college to get updates on what they're up to. Our alumni are very impressive, so it's a real feel-good opportunity for us to recognize the students and their achievements."
Going into its third year, this speaker event will feature Gail Janecka and Robyn Crowson-Wagner. Gail Janecka will be speaking on Oct. 12, from 6 to 7:30 p.m. in the UHV University North Multi-Purpose Room at 3007 N. Ben Wilson St. The following week, Robyn Crowson-Wagner will be speaking at UHV Katy on Oct. 17, from 6 to 7:30 p.m. in Room 106. The event is free and open to the public.
For alumna Robyn Crowson-Wagner, graduating from UHV was a dream fulfilled.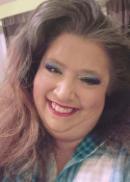 Robyn Crowson-Wagner
"I want to inspire students to keep moving forward, especially in their schooling," Crowson-Wagner said. "Sometimes we get complacent, so I want to empower people to keep pushing forward."
Back then, going to college was out of the realm of possibilities due to her parents' financial situation, Crowson-Wagner said.
"But I always had that dream," Crowson-Wagner said. "I want students to know, even though it may look like a door might be closed at that moment, something is going to change that will allow you to go through."
Crowson-Wagner became the first person in her family to get a bachelor's degree, earning a Bachelor of Science in Interdisciplinary Studies with an emphasis in special and middle school education in 2009. Later, she earned a Master of Education in Special Education with a concentration in autism spectrum disorders in 2018. Now, Crowson-Wagner teaches high school as a Succeeding Academically Independent Living Skills teacher.
Crowson-Wagner started off at Wharton County Junior College where she finished off her basic courses. Because of the proximity of her home back then, choosing to go to UHV was a natural choice, as opposed to driving all the way to the University of Houston, she said.
"I never felt like a name on a paper," Crowson-Wanger said. "The professors knew who their students were, and they make a strong effort to get to know their students."
Since middle school, Crowson-Wagner said she had been working with students with disabilities. Working with those students impacted her in such a way that it lit a passion in her to learn more about those students, ultimately charting the way to where she is today.
"UHV has prepared me not only to be a better teacher, but a better mom. My son is epileptic, and he also has an intellectual disability," Crowson-Wagner said. "All of the training I got through the university has prepared me to guide him through life."
The other speaker is Gail Janecka, who will be speaking about her university experience on Oct. 12. Janecka described her path to college as "a goal with an uncertain timeline." Originally, Janecka said she made the decision to follow her husband to West Berlin in Germany during his time in the Air Force.

Gail Janecka
"When we came back to Victoria, he got out of the Air Force, and I was so blessed to have the University of Houston-Victoria," Janecka said.
Janecka obtained her bachelor's degree in Education in 1987 with the purpose of teaching secondary school, she said. Afterwards, Janecka said she went on to teach high school for a couple of years before attaining her master's degree to serve as a high school counselor for eight years, going on to serve as an instructor and counselor in the Victoria College Division of Academic Foundations for 10 years and worked in an elementary school as a counselor for four years.
"It was amazing, just wonderful that UHV was there and helped me with my goals," Janecka said. "I got my master's in an incredibly short time because of the support from my family and the administration."
Now, Janecka is a licensed professional counselor and retired from public education. After the death of her husband, Janecka became licensed in property and casualty insurance to assume her new role as owner of Janecka Insurance Agency. Looking back through the twists life has taken her, Janecka said UHV has provided her with the support she needed, and the spirit to tackle whatever comes her way and to support life-long learning for others whenever she has the opportunity.
"My life is just twists and turns of possibilities, I am all over the place," Janecka said. "But I wouldn't be where I am right now without UHV."
The University of Houston-Victoria, located in the heart of the Coastal Bend region since 1973 in Victoria, Texas, offers courses leading to more than 50 academic programs in the schools of Arts & Sciences; Business Administration; and Education, Health Professions & Human Development. UHV provides face-to-face classes at its Victoria campus, as well as an instructional site in Katy, Texas, and online classes that students can take from anywhere. UHV supports the American Association of State Colleges and Universities Opportunities for All initiative to increase awareness about state colleges and universities and the important role they have in providing a high-quality and accessible education to an increasingly diverse student population, as well as contributing to regional and state economic development.