UHV to offer free meals for veteran students
The University of Houston-Victoria will be partnering with the nonprofit organization Meals for Vets to offer free meals for students who have served in the armed forces and are in need of support.
Meals for Vets will work with the university and Chartwells, the company that provides food for UHV's dining hall, to offer seven free meals a week, or one meal a day, to veterans who are students at UHV. Meals for Vets is funded through donations from individuals and organizations as well as a grant from the Texas Veterans Commission.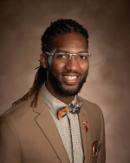 Christopher McDonald
"This partnership with Meals for Vets is a great opportunity for UHV to reach out to our veteran students and help ensure they have access to nutrition," said Christopher McDonald, UHV case manager and coordinator of military and veteran services. "Veterans are a unique set of individuals who often choose not to express or share their struggles with others. But we want our veteran students to know that they can get help if they need it."
Meals for Vets is a veteran-founded nonprofit that is located in Fredericksburg. The organization was founded by a veteran who made a large sum of money from his inventions. He used the profits to create this nonprofit to feed young veterans, said Hope Mitchell, veteran support supervisor for Meals for Vets. In particular, the nonprofit addresses food insecurity with veterans who are younger than 60 years old, or those who have been placed on a meal provider's wait list due to lack of federal funding, live outside of a meal provider's service area or don't qualify, or have dietary restrictions. In addition to serving individual veterans, the nonprofit has partnered with 40 universities in Texas to offer meals to student veterans.
"We are happy to partner with UHV and the many other universities across Texas to give a hand up to veterans," Mitchell said. "It's wonderful to see veterans taking the opportunity to go back to school and get on their feet with a new career, and any assistance we can offer them is important."
Students who are eligible for Meals for Vets assistance will receive one free meal every day in Jaguar Hall Dining inside Jaguar Hall, 2705 Houston Highway. During periods when the dining hall is not open, such as winter or summer breaks, students can get meals delivered to them through Mom's Meals, another nonprofit that partners with Meals for Vets.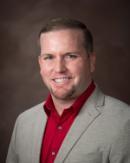 Michael Wilkinson
"Seeing a collaboration like this one come to fruition is really special," said Michael Wilkinson, UHV senior director of student services and judicial affairs. "Access to healthy food can be difficult and expensive. It is our hope that the launch of this program eases the burden for our veteran students. We are especially thankful to Meals for Vets and Chartwells for their willingness to make this impactful initiative happen at UHV."
Students can apply for the program at mealsforvets.org/students-apply. To apply, students will need a DD-214 proof of service form. Applicants also will need proof of income as well as any benefits. Once the initial application is submitted, a volunteer will contact the applicant to finish the application process.
The University of Houston-Victoria, located in the heart of the Coastal Bend region since 1973 in Victoria, Texas, offers courses leading to more than 80 academic programs in the schools of Arts & Sciences; Business Administration; and Education, Health Professions & Human Development. UHV provides face-to-face classes at its Victoria campus, as well as an instructional site in Katy, Texas, and online classes that students can take from anywhere. UHV supports the American Association of State Colleges and Universities Opportunities for All initiative to increase awareness about state colleges and universities and the important role they have in providing a high-quality and accessible education to an increasingly diverse student population, as well as contributing to regional and state economic development.