UHV receives $1.5 million grant to support school psychology students
The University of Houston-Victoria recently received a five-year grant from the U.S. Department of Education Office of Elementary and Secondary Education and will partner with the Katy school district to train future school psychologists.
The Creating Targeted Undergraduate Pathways to Build the Professional Identity and Leadership of Future School Psychologists grant allocates $1,573,719 over five years to fund efforts that will target access to mental health services in schools. The effort will be a partnership with the Katy Independent School District, which will give 10 UHV students support from earning their undergraduate degrees to entering graduate school, getting school psychology internships in Katy ISD and eventually becoming Licensed Specialists in School Psychology.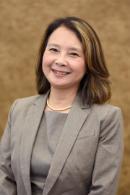 Kyoko Amano
"This is an exciting opportunity for UHV to help address a serious issue in Texas public schools," said Kyoko Amano, dean of the UHV College of Liberal Arts & Social Sciences. "Texas schools are experiencing a serious shortage of school psychologists, and this grant will enable us to take steps to develop a solution to that problem."
Elise Hendricker and Melanie Lemanski, both faculty members in UHV's school psychology program, are co-investigators on the grant. UHV will use the grant funds in a variety of ways. Some of the money will be used to cover the cost of tuition and fees for UHV school psychology students, as well as other training and education resources, said Hendricker, associate professor of school psychology. In addition, the university will create a pathway for undergraduate students who want to pursue a career in school psychology. The program will reach out to undergraduate students in similar fields, such as psychology and education, and give them a clear picture of a career in school psychology.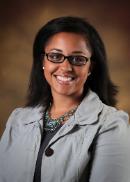 Elise Hendricker
"The need for mental health services in schools has grown, but there are not enough people in the field to handle that need," Hendricker said. "The National Association of School Psychologists recommends a ratio of 500 students for every one school psychologist, but Texas has a ratio of about 2,500 to one. That's why programs such as the ones funded by this grant are so important."
In addition to encouraging undergraduate students to pursue careers in school psychology, the grant funds will support training and internship opportunities for graduate students through a partnership with Katy ISD and the Texas Association of School Psychologists. The grant also will offer stipends and professional development to current Licensed Specialists in School Psychology in Katy ISD who will serve as supervisors to students who are interning at the district's schools as part of their studies.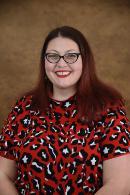 Melanie Lemanski
"UHV has worked with the Katy school district for years, and we are excited to continue that relationship through this grant partnership," Hendricker said. "This will give one of the fastest-growing districts in the state an opportunity to grow their capacity to serve their students' mental health needs at a greater level."
Another major benefit of the grant is that it will enable students to attend graduate school who may not have typically had the necessary resources, said Lemanski, assistant professor of school psychology.
"UHV is a Hispanic-Serving Institution and has a wonderfully diverse student body," Lemanski said. "One of the goals of this effort is to bring more ethnically, linguistically and culturally diverse individuals into the field."
Grant #S184X220131 is 100 percent funded by the U.S. Department of Education. The opinions expressed are those of the authors and do not represent the views of the Department of Education.
The University of Houston-Victoria, located in the heart of the Coastal Bend region since 1973 in Victoria, Texas, offers courses leading to more than 80 academic programs in the schools of Arts & Sciences; Business Administration; and Education, Health Professions & Human Development. UHV provides face-to-face classes at its Victoria campus, as well as an instructional site in Katy, Texas, and online classes that students can take from anywhere. UHV supports the American Association of State Colleges and Universities Opportunities for All initiative to increase awareness about state colleges and universities and the important role they have in providing a high-quality and accessible education to an increasingly diverse student population, as well as contributing to regional and state economic development.