UHV hosts inaugural cybersecurity event panel event in Katy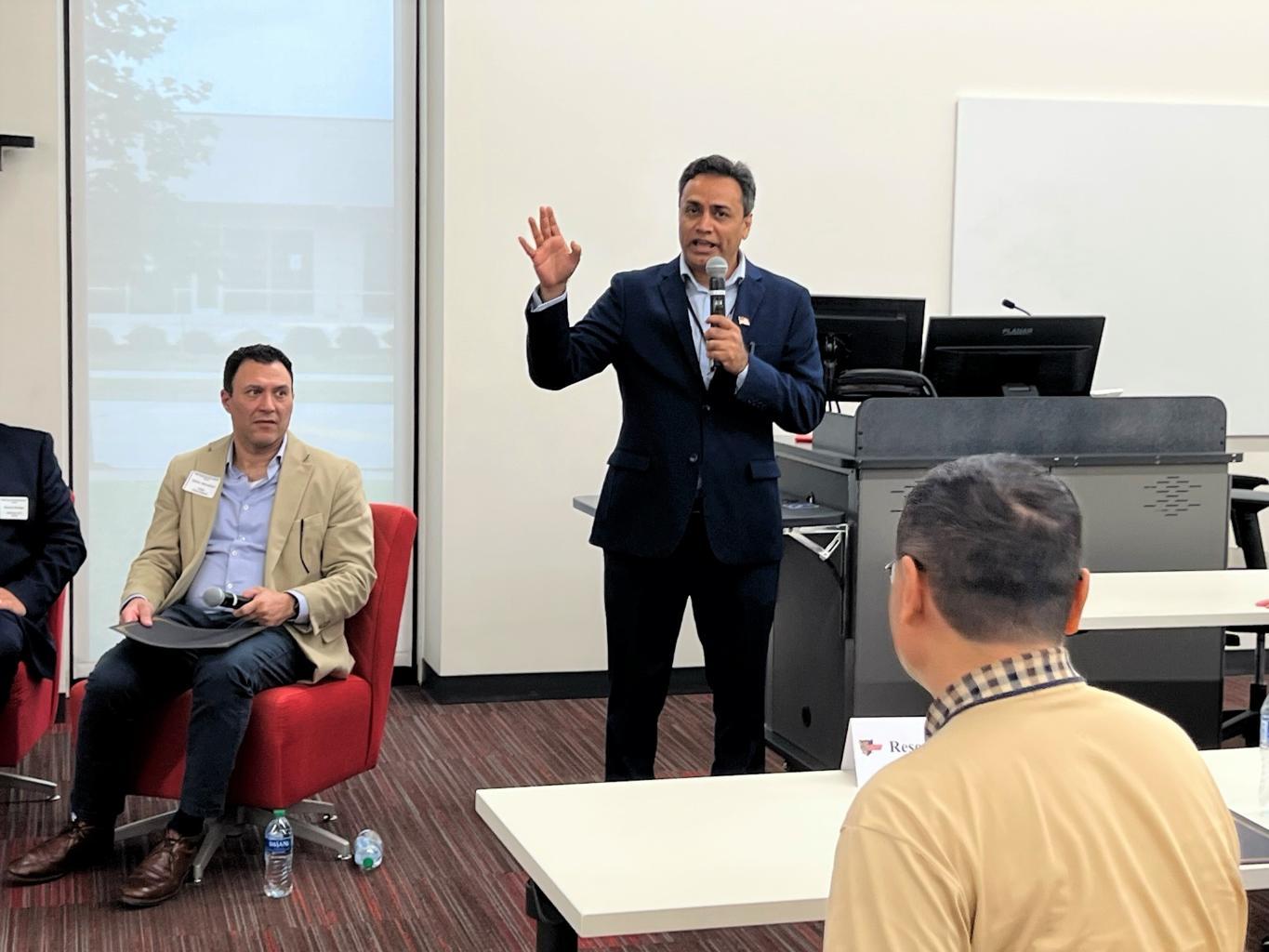 Daya Nand, a UHV associate professor of computer science and cybersecurity, speaks to attendees during the inaugural Meet the Employer: Cybersecurity & IT Career Pathways panel event at UHV Katy. Students were able to hear from several cybersecurity and information security officers about the field of cybersecurity.
For many in the field of technology, the importance of cybersecurity continues to grow each year. That's why the University of Houston-Victoria is working toward better preparing students for careers in the field and hosted a conference recently to introduce students and prospective students to experts in the cybersecurity field.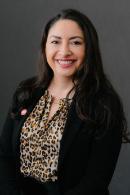 Karla DeCuir
On May 4, the inaugural Meet the Employer: Cybersecurity & IT Career Pathways panel event took place at the UHV Katy instructional site, where students were able to hear from several cybersecurity and information security officers from the Houston area and beyond. Students from Houston Community College and Lone Star Community College, as well as community members, also were invited to the event.
"One of the things UHV strives to do is serve the needs of our communities, and we are seeing that there is a need for more graduates ready for the field of cybersecurity," said Karla DeCuir, assistant provost for distance learning and interim vice president for enrollment management. "There are a lot of opportunities in different pathways in regard to cybersecurity, and this event was a great way for students interested in cybersecurity to learn more from those in the industry."
Speakers at the event included Michael Gregg, a chief information security officer; Chris Nicolaou, chief information security officer for Cloud Space USA; and David Sledge, director of information technology at American Productivity & Quality Center, also known as APQC. Daya Nand, a UHV associate professor of computer science and cybersecurity, was the master of ceremonies at the event and led the panel discussion. About 50 people attended the event in person, while 22 people joined online through Microsoft Teams.
Cybersecurity is a critical field that has become more well-known in the last few years because the expertise is becoming crucial for everyday life, such as businesses getting hacked, said Yun Wan, chair of the UHV computer science department and professor of computer information systems. Houston, as a major city and economic driver, has a shortage of cybersecurity talent, and UHV can mitigate that shortage by preparing students for the field, for both internships and careers after college.
To promote and grow the cybersecurity program at UHV, Nand, whose background is in entrepreneurship as well as teaching cybersecurity, helped organize an advisory board for the UHV cybersecurity program. The board is comprised of about 16 chief executives and chief security officers for various businesses and fields, including policymaking, risk assessment and risk management in the Houston area and beyond.
"This is a great opportunity for our students to learn from experts in the field and connect with them," Nand said. "The board and events like this can really help students gain a better understanding of what is possible in the field of cybersecurity and the various fields in which it is needed."
The role of the board is to advise the computer science faculty about best cybersecurity practices so that students can be up to date with what the industry is looking for in talent, as well as serve as mentors to students, Wan said. So far, the board has met virtually twice, with plans to meet at least once a semester and have an event like the panel discussion each semester as well.
Members of the board are:
David Sledge – director of IT, APQC
Nusz Harvey-Capgemini – Information Systems Audit and Control Association, Houston chapter
Syed Arif – security consultant, Kroll
Madhu Maganti – cybersecurity leader, Baker Tilly
John Godfrey – Founder, Bennu Communications
Linda Bough White – director of information security, Axiom Medical
Ben Williams – Velocity Technology Associates
Joshua Copeland – cybersecurity director
Marc Crudgington – chief information security officer and vice president, Howard Hughes Corporation
Dasrat Sharma – manager, AWS security, Amazon
Chris Nicolaou – chief information security officer, Cloud Space USA
Peter Hill – cybersecurity architecture and risk management
Roland Owns – human resources technologist
Michael Gregg – chief information security officer
Nick Bartholomew – security consultant
Clif Triplett – executive director, Kearney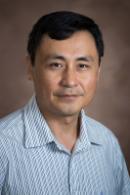 Yun Wan
Nand and Wan were pleased with the turnout from the first cybersecurity event they hosted. Attendees even stayed a couple of hours after the event was supposed to end, as conversations between the panelists, board members and attendees kept flowing, Nand said.
Both Nand and Wan appreciate the efforts of the cybersecurity board members, as well as support from the university, including Chance Glenn, provost and vice president for academic affairs; Dmitri Sobolev, interim dean of the UHV College of Natural & Applied Science; Jeff Blodgett, interim dean of the UHV College of Business; and Robert Hernandez, coordinator of student recruitment.
"We received some great feedback from our students and other attendees, and they are excited about future events like this one," Wan said. "What impressed me is that we had enthusiastic board members who wanted to attend the event, and even flew in from out-of-state to be here for our students and prospective students. Our board members are committed to the university and what they can do to help students. This is a very exciting time for our students and our future students as well."
To learn more about the cybersecurity programs at UHV, go to www.uhv.edu/natural-applied-science.
The University of Houston-Victoria, located in the heart of the Coastal Bend region since 1973 in Victoria, Texas, offers courses leading to more than 50 academic programs in the schools of Arts & Sciences; Business Administration; and Education, Health Professions & Human Development. UHV provides face-to-face classes at its Victoria campus, as well as an instructional site in Katy, Texas, and online classes that students can take from anywhere. UHV supports the American Association of State Colleges and Universities Opportunities for All initiative to increase awareness about state colleges and universities and the important role they have in providing a high-quality and accessible education to an increasingly diverse student population, as well as contributing to regional and state economic development.