UHV calls out for annual giving campaign
Wednesday, November 15, 2023
| By
Duy Vu
As the season of giving approaches, the University of Houston-Victoria invites the community to join this year's annual Giving Tuesday campaign.
On Nov, 28, the 24-hour initiative will allow anybody to contribute to the university to support its students and further its mission to make sure all UHV students have a successful education, said Kelsey Norgard, UHV director of alumni relations and annual giving. The campaign starts at midnight on Nov. 28 and ends at 11:59 p.m. the same day.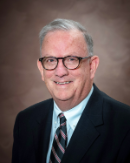 Bob Glenn
"Giving Tuesday always recharges my batteries each year because it is a clear indication of the value of UHV to all of its constituent groups," said UHV President Bob Glenn. "We have raised our goals each year and have surpassed those goals each time. I am particularly proud of the level of giving by our faculty and staff who give back at a higher rate than I have ever seen before. This simple measure of how people feel about UHV, as reflected not by the size of the gift but rather in the number of people who give, energizes our efforts to bring even more value to our community.
This year, UHV has secured a $10,000 match from KMH Wealth Management LLC and Keller & Associates CPAs PLLC if the university can achieve its goal of reaching 500 donors in 24 hours that Tuesday.
Eleven giving station booths will be placed all throughout campus, at businesses across Victoria and at UHV Katy for those who wish to contribute, Norgard said.
From 8 a.m. to 4 p.m., giving stations will be at University West, University Center, University Commons and Jaguar Hall. The Box Coffee Bar on Airline and Laurent streets will hold a giving station from 8 a.m. to noon, and the downtown location will accept donations from 11 a.m. to 2 p.m.
Green Cow Creamery will hold a giving station from noon to 7 p.m. Chick-fil-A on Rio Grande Street will hold theirs from 11 a.m. to 2 p.m. Crossroads Bank will have a giving station from noon to 4 p.m. Target will host a giving station from 8-10 a.m. and 3-6:30 p.m. In the Greater Houston area, UHV Katy will have theirs from 3:30-6 p.m.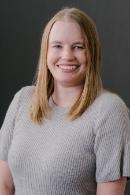 Kelsey Norgard
"In honor of our 50th anniversary, it's wonderful to look back on these past 50 years and see how far the university has come," Norgard said. "This 24-hour giving campaign keeps the university moving forward; it is a testament to how much the community believes in the university and our students. We appreciate all the support the community has given us, and we can't wait to see what the next 50 years will bring."
For the first time, this year's giving campaign will have six new $1,000 matching challenges. Those matching challenges are:
Building Brands Marketing for the "Got Your Six" Veterans Scholarship fund if the "Got Your Six" fund receives 25 donations.
First State Bank for the College of Business Scholarship fund if the fund receives 25 donations.
Chick-fil-A for the 50th Anniversary Scholarship fund if the fund receives 25 donations.
Kenneth & Betty Vickers for the Athletic Scholarship fund if the fund receives 25 donations.
Kliem & Balusek for the General Scholarship fund if the fund receives 25 donations.
Mary Virginia Jacobs for the Florence Nightingale Memorial Scholarship if the fund receives 25 donations.
David Faskas
"UHV is a critical piece of our city's future growth from an educational standpoint as well as our economic prosperity," said David Faskas, a managing member of KMH Wealth Management. "The university has given back so much to the community in terms of scholarships and producing young talent. The amount of growth that it has experienced is just astounding over the past several years."
Faskas graduated from UHV in 2012 and said he makes it a goal to be an active alumnus. He was recently awarded the 2023 Young Alumnus of the Year Award from the university for his professional accomplishments and service to others. The degree he received from UHV has opened the first of many doors in his professional career, he said.
"I think Giving Tuesday is a great opportunity to give back to some of the causes that have helped our community," Faskas said. "UHV sets us apart; it's helped me and countless others form a foundation of knowledge, and has given us valuable connections in the community."
For more information about Giving Tuesday, contact Norgard at 361-570-4869 or norgardkn@uhv.edu.
The University of Houston-Victoria, located in the heart of the Coastal Bend region since 1973 in Victoria, Texas, offers courses leading to more than 50 academic programs in the schools of Arts & Sciences; Business Administration; and Education, Health Professions & Human Development. UHV provides face-to-face classes at its Victoria campus, as well as an instructional site in Katy, Texas, and online classes that students can take from anywhere. UHV supports the American Association of State Colleges and Universities Opportunities for All initiative to increase awareness about state colleges and universities and the important role they have in providing a high-quality and accessible education to an increasingly diverse student population, as well as contributing to regional and state economic development.