UHV business college announces new interim dean
The University of Houston-Victoria recently announced that Jeff Blodgett, a marketing professor and leader in the campus community, has stepped into the role of interim dean of the College of Business.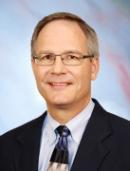 Jeff Blodgett
Blodgett joined the university's faculty in 2011 and has served in many leadership roles at UHV, including as associate dean of the business college, president of the UHV Faculty Senate and chair of the Faculty Salary Plan Committee. He teaches marketing courses and received the 2020 UHV Distinguished Faculty Service Award for his service to both the university and community. He also has been involved with the American Association of University Professors and has served as president of the AAUP Texas Conference.
"We welcome Dr. Blodgett to administrative leadership at UHV and look forward to his leadership in the College of Business," said Chance Glenn, UHV provost and vice president for academic affairs.
As Blodgett takes the reins of the business college, his main focus will be on increasing the college's enrollment in Victoria as well as at the UHV Katy instructional site and online.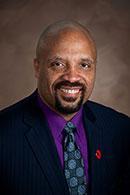 Chance Glenn
"The COVID pandemic had a serious impact on enrollment at college and universities, including UHV," Blodgett said. "Now, we're working to get back on track and get back to the great enrollment numbers that we saw before the pandemic."
In order to do that, the business college will focus on marketing and reaching out to potential students and ways to do so effectively and efficiently, Blodgett said. The college also is looking into ways to make adjustments to its graduate and undergraduate programs to make them more competitive. For example, the Bachelor of Business Administration program will focus on offering more face-to-face classes instead of mostly online instruction. That will encourage more students to remain at UHV through graduation instead of transferring to different universities during their junior and senior years.
Another option that the college is exploring is the creation of an Executive Master of Business Administration program that would be offered at UHV Katy. The program would offer weekend classes for those who want to move up in their careers and pursue executive positions after gaining some work experience.
In addition, Blodgett hopes to collaborate with UHV's other academic colleges to offer some interdisciplinary programs, such as business degrees with a concentration in other topics, such as data science or education. For example, an undergraduate student who graduates with a business degree as well as a minor in education could become certified to teach high school business courses.
As he steps into this new leadership role, Blodgett is looking forward to the challenges that lie ahead.
"I feel honored to be given this opportunity and trusted with this responsibility," he said. "It was a pleasant surprise. Now, I plan to give this effort my best shot."
The University of Houston-Victoria, located in the heart of the Coastal Bend region since 1973 in Victoria, Texas, offers courses leading to more than 50 academic programs in the schools of Arts & Sciences; Business Administration; and Education, Health Professions & Human Development. UHV provides face-to-face classes at its Victoria campus, as well as an instructional site in Katy, Texas, and online classes that students can take from anywhere. UHV supports the American Association of State Colleges and Universities Opportunities for All initiative to increase awareness about state colleges and universities and the important role they have in providing a high-quality and accessible education to an increasingly diverse student population, as well as contributing to regional and state economic development.