UHV alumnus lands job in the NFL
It's a good time to be a jaguar, or rather, a chief, for University of Houston-Victoria alumnus Neil Huskey.
Neil Huskey
The Pettus native recently began his new job at Arrowhead Stadium, the home of the Kansas City Chiefs, the 2023 National Football League Super Bowl champions. Huskey graduated from UHV in 2021 with his bachelor's degree in kinesiology with a concentration in sport management.
"It's exciting to have the opportunity to work with this organization," Huskey said. "The Kansas City Chiefs have some of the most well-known names in the NFL, and there is no better time to enter into the organization than now."
Huskey began his position as an Arrowhead Events seasonal assistant in May and will be in this position through the end of the 2023-2024 football season. In this position, he will help out with all events at Arrowhead Stadium, including training camp for the team and any other events hosted at the arena, such as concerts and other sporting events. He will assist in the operations and planning, logistics and implementation of the events to help ensure each event is successful. He also will help with setting up tours between tour guides and visitors.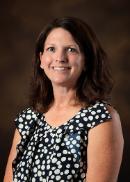 Rachel Martinez
"We are very proud of our graduates and what they are doing in their careers, and we congratulate Neil on his new position," said Rachel Martinez, dean of the UHV College of Education & Health Professions. "We are very excited for him and know he will be successful."
Before beginning this position, Huskey graduated from Missouri Western State University in St. Joseph, Missouri, with a master's degree in sport and fitness management. During his time in graduate school, he worked as a graduate assistant in the athletics department. Prior to graduating from UHV with his bachelor's degree, he spent his final semester as a part-time intern for the athletics department at St. Edward's University. At the time of the internship, Huskey was one of the first students to complete an internship under the UHV kinesiology program's new internship requirements, which included 300 hours of internship work hours before graduating.
Huskey credits UHV with helping him establish a strong foundation of education in the sport management field. He also appreciates the leadership and help from Willie Black Jr., an assistant professor of kinesiology, and Raymond Tucker, an associate professor of kinesiology and chair of the UHV College of Education & Health Professions' kinesiology, health studies, counseling and nursing departments.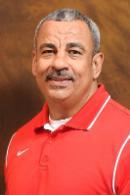 Raymond Tucker
For Tucker, he is impressed but not surprised that Huskey is working within a professional organization such as an NFL team. It also speaks to the caliber of the quality of education that is offered at UHV, as while the university is a small school, UHV offers great programs where students are able to receive more one-on-one attention. Tucker also is happy to hear that Huskey now joins the thousands of UHV alumni who are out doing great things after getting their education at UHV.
"Neil was a good student and one of the best sport management students," Tucker said. "When Neil did his internship during his time at UHV, he invited me over there to meet everyone and let me know about his experience. I knew then that with his professionalism he would go far. He's a great student and a good person to have on your team."
The sport management courses he took at UHV helped instill leadership qualities in himself, Huskey said, as well as determination and perseverance. Much of the undergraduate coursework at UHV also prepared him well for his graduate studies, as some of his graduate sport leadership, management and facility management coursework included studies and coursework previously covered at UHV, helping Huskey to stay ahead of his graduate studies.
Huskey looks forward to learning about the event planning side of athletics and the experience of working in a professional sport environment, including how it differs from collegiate athletics. He also looks forward to networking with others in the field and making connections.
"The sport management program at UHV has allowed me to grow as a leader in the pursuit of a career in professional athletics," Huskey said. "This program successfully and uniquely prepares students to gain great knowledge of the sport industry. The encouragement toward a pursuit of excellence both academically and professionally from Dr. Tucker has been essential in the goals I've achieved since I began at UHV."
UHV is recognized by the National Strength and Conditioning Association for its kinesiology programs. The Bachelor of Science in kinesiology degree includes concentrations in physical education, exercise sports science, pre-allied health and sport management. UHV also offers a Master of Science in sport management, a 30-hour program that is entirely online and can be completed within 18 months. For more information about UHV's kinesiology programs, contact Tucker at tuckerr1@uhv.edu.
The University of Houston-Victoria, located in the heart of the Coastal Bend region since 1973 in Victoria, Texas, offers courses leading to more than 80 academic programs in the schools of Arts & Sciences; Business Administration; and Education, Health Professions & Human Development. UHV provides face-to-face classes at its Victoria campus, as well as an instructional site in Katy, Texas, and online classes that students can take from anywhere. UHV supports the American Association of State Colleges and Universities Opportunities for All initiative to increase awareness about state colleges and universities and the important role they have in providing a high-quality and accessible education to an increasingly diverse student population, as well as contributing to regional and state economic development.