Texas legislature approves allocations for UHV aviation program
The University of Houston-Victoria is looking forward to adding a new aviation program and continuing to offer affordable tuition rates to students thanks to allocations from the Texas Legislature for the next two years.
The 88th Texas Legislature approved the university's request for $1,275,000 in the 2024 fiscal year and $1,805,000 for the 2025 fiscal year to fund the creation of an aviation minor. The university also received continued state funding for a variety of programs that serve student needs. The aviation funds must be spent within a specified timeframe or the funds will be returned to the state.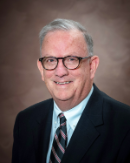 Bob Glenn
"UHV is grateful to Rep. Geanie Morrison and Sen. Lois Kolkhorst for their support of our efforts to initiate an aviation program," UHV President Bob Glenn said. "We could not have gotten this funding without their efforts. The program will be a true win-win proposition. The university will benefit from the increase in student enrollment that will result; the state and region will benefit from the new pipeline for pilots in the midst of an extreme shortage; and our students will benefit from having access to this exciting new program. The future for UHV is brighter now that we have this new path before us."
UHV will add aviation science as a minor that is available to add to any degree at the university. During the next two years, UHV will use the state funds to begin the intensive process of creating the new program, said Chance Glenn, UHV provost and vice president for academic affairs. The university has put together an advisory board of people who are in aviation education and are familiar with the steps UHV will need to take to make the minor a reality.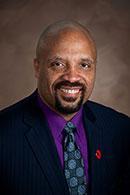 Chance Glenn
"A minor is a good starting option for the program because it allows us to begin offering courses sooner that the long, involved process of creating an entirely new major degree program," Chance Glenn said. "A minor is more versatile because it can be attached to anything from a business degree to education, and when students graduate, they will be qualified to be commercial pilots."
Setting up a new aviation program will require several different types of acquisitions and efforts, Chance Glenn said. In addition to the equipment needs such as a flight simulator, purchasing or leasing a plane and leasing space at the Victoria Regional Airport; the program also will require experienced instructors who are able to plan and offer courses that meet the state and federal requirements.
If all goes well, UHV hopes to begin offering aviation courses in fall 2024. Depending on the level of interest the university receives in the program, UHV has the potential to add to the program in the future in areas such as aviation mechanics or air traffic control, Chance Glenn said.
"We hope to create an avenue for amazing career pathways for the region," he said. "This program will attract students to UHV and the region from far and wide. There is a very clear need for pilots in the industry, and UHV is eager to meet that need."
In addition to the aviation funding, the state continues to support student-centered funds, such as the Hazelwood Act funding for military veterans and dependents as well as the funding UHV needs to maintain and improve its current infrastructure needs.
The University of Houston-Victoria, located in the heart of the Coastal Bend region since 1973 in Victoria, Texas, offers courses leading to more than 80 academic programs in the schools of Arts & Sciences; Business Administration; and Education, Health Professions & Human Development. UHV provides face-to-face classes at its Victoria campus, as well as an instructional site in Katy, Texas, and online classes that students can take from anywhere. UHV supports the American Association of State Colleges and Universities Opportunities for All initiative to increase awareness about state colleges and universities and the important role they have in providing a high-quality and accessible education to an increasingly diverse student population, as well as contributing to regional and state economic development.