Teacher ambassador follows lifelong passion into classroom
The first time Crystal Garcia thought she might like to be a teacher was when she was in kindergarten and had a teacher she loved and admired. Now, she is poised to step into her own classroom and teach students of her own.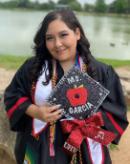 Crystal Garcia
"When you're a child, your ideas about the future and what you want to be can change so quickly, but I always seemed to come back to teaching," Garcia said. "Every time I had a good teacher, I found myself wanting to teach. Now, I will have the chance to be that good teacher and inspire other students."
Garcia recently was named the Teacher Ambassador by the University of Houston-Victoria College of Education & Health Professions. She finished her student teaching in the spring through the JagsTeach Residency program and graduated Saturday with a Bachelor of Science in education with a concentration in early childhood to sixth grade.
The Teacher Ambassador is nominated by education faculty members from the undergraduate students who are finishing their student teaching periods during the spring semester. Garcia was nominated because of her positive attitude and her determination to always try her best, said Moira Baldwin, UHV associate professor of education.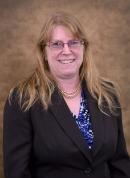 Moira Baldwin
"We are so proud of Crystal and the way she has worked hard this whole year," Baldwin said. "She is always looking for ways to improve herself and her teaching, and she brought that attitude to the classroom every day. She has been so inspirational to others that she even got her brother to be part of the JagsTeach program. She has flourished, and I know she will go on to do great things for her students."
When Garcia started attending UHV, she was a pre-med major. During that time, she also volunteered with Junior Achievement as a tutor, and she often was working with children in a classroom. After a little time went by, she was having a difficult time and realized that the only thing she was looking forward to every day was teaching.
"My heart is in the classroom and in having that connection with the students," Garcia said. "My dream is to make an impact. Once I realized that, I changed my major and focused on becoming a good teacher."
Thinking back Garcia believes that part of her ability to connect well with children comes from being the oldest girl of her family's grandchildren. She always was the one who took care of the younger children, and she enjoyed that experience.
During her classes at UHV, Garcia said the education faculty members were passionate and cared about preparing their students to be excellent teachers. In particular, she enjoyed learning classroom management from Kathy Kubelka, an adjunct professor. Even though the class was online, Kubelka recognized Garcia when they saw each other on campus one day, Garcia said.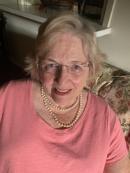 Kathy Kubelka
"Crystal is most deserving of the honor of Teacher Ambassador," Kubelka said. "Her dynamic personality when working with students and other professionals stands out because she understands what people need. Other students were drawn to her, and she always thought of ways to help them understand concepts. When she gets into her own classroom, she will be an outstanding, respected educator. She is going to set the world on fire."
Garcia also looked up to Baldwin, who is over the JagsTeach program and was a rock for student teachers as they navigated the classroom environment for the first time. She also was grateful for the lessons in teaching English Language Learners that she received in Paul Carlson's classes because those lessons became important in her student teaching experience.
Now that she has graduated, Garcia will be teaching fourth-grade science and social studies at McNeill Elementary School in Lamar Consolidated Independent School District, which is where she did her student teaching. She will be working with the teacher who was her mentor during her student teaching period.
"I have so much room to grow, and I am so excited for the future," she said. "I want to create a classroom where it's open, warm, accepting and safe to try and make mistakes. I want to be the teacher that children remember fondly and come back to visit. I want my students to be excited to come to school."
The University of Houston-Victoria, located in the heart of the Coastal Bend region since 1973 in Victoria, Texas, offers courses leading to more than 50 academic programs in the schools of Arts & Sciences; Business Administration; and Education, Health Professions & Human Development. UHV provides face-to-face classes at its Victoria campus, as well as an instructional site in Katy, Texas, and online classes that students can take from anywhere. UHV supports the American Association of State Colleges and Universities Opportunities for All initiative to increase awareness about state colleges and universities and the important role they have in providing a high-quality and accessible education to an increasingly diverse student population, as well as contributing to regional and state economic development.