Fulbright Scholar studies artificial intelligence at UHV
For Wahidah Hashim, traveling is an opportunity to create not only memories but educational experiences to work toward improving the quality of life for others. So when the college principal lecturer saw an advertisement on social media to apply to become a Fulbright Scholar, she knew she had to take a chance and apply.

Wahidah Hashim
"My background is in telecommunications engineering, and I enjoy this field because it is challenging and it takes me all over the world," Hashim said. "Telecommunications, and STEM fields in general, are global fields. It is always an interesting experience to learn more about how to harmonize the global spectrum and explore more solutions to problems people face."
Hashim, a principal lecturer and head of the system and networking program at the National Energy University in Malaysia, is studying at the University of Houston-Victoria for the spring semester as part of the Fulbright U.S.-ASEAN Visiting Scholar Program, funded by the U.S. Department of State.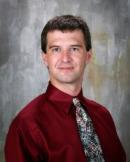 Dmitri Sobolev
"Dr. Hashim's interests lie in the area of providing internet services to rural communities, and she will benefit greatly learning from her Texas experience," said Dmitri Sobolev, interim dean of the UHV College of Natural & Applied Science. "Her visit puts UHV on the international radar, opening possibilities for collaborations in computer science and telecommunications disciplines."
The Fulbright program Hashim was selected for is open to university faculty, foreign ministry, government officials and professional staff in the private sector and others in the Association of Southeast Asian Nations member states, according to the Fulbright website.

Hashim is the first Fulbright Scholar to visit UHV and is the only scholar chosen this semester from Malaysia. She will study artificial intelligence under Hardik Gohel, a UHV assistant professor of computer science who has extensive experience in artificial intelligence research.

Hardik Gohel
"This is a really great opportunity for UHV, especially for the STEM programs here at the university," Gohel said. "We started the College of Natural & Applied Science to enhance our programs here and to increase the enrollment and diversity of students. It is wonderful that we have a Fulbright Scholar here with us this semester. Dr. Hashim can also apply her knowledge of her field while she is here, which will be very beneficial for our students."
Hashim holds a doctoral degree in telecommunications engineering from King's College London, University of London in London, United Kingdom. She also has a Master of Science in multimedia technology from the University of Bath and a Bachelor of Science in information technology, business management and language from the University of York. She is a professional technologist on the Malaysian Board of Technologists and has been a member of various international boards and committees, including the International Association of Computer Science & IT, the Institute of Electrical & Electronic Engineering, and as an alumni fellow under the Leaders in Innovation fellowship program by Royal Academy of Engineering UK. She also served as wireless terminal working group chairman in an organization called Malaysian Technical Standards Forum.
While at UHV, she will study artificial intelligence for her project, "An Enhanced Framework for Community Resilience Communication Network," which will study how small, rural communities receive internet services and how those practices can be improved in those communities. She will focus on small fishing communities as well for this project.
Hashim has applied for the Fulbright Scholarship program since 2017, so she was pleasantly surprised when she was chosen for the program. The program is seen as prestigious, as not many scholars are chosen for the program each year, therefore making the application process competitive. Although she wasn't selected during her previous attempts, Hashim didn't let those attempts dampen her drive.
"You just never know what can happen, in a good way," she said. "When I was selected, it was almost unbelievable."
She chose to study at UHV because she met Gohel at a conference and was interested in his work regarding artificial intelligence as well as interested in learning about how computer science and other science, technology, engineering and mathematics courses are taught at different colleges and universities in the United States. For her project, she will need to learn more about artificial intelligence so that she can use the technology to tell whether networks are stable and reliable; to check for pollution in the ocean by the shoreline; and to see if there is depletion of small fish or invasive species in the water.
Hashim plans to interact with as many UHV faculty members as possible and work with graduate and undergraduate students in UHV's computer science programs. One of the students she will mentor is Kamalesh Gnanamoorthy, whose background is in software development. He is considering applying for the Fulbright Program one day as well.
"It is great to interact with a Fulbright Scholar, and it is beneficial for students to collaborate with Dr. Hashim," he said. "The Fulbright Program has a great record in the United States. It creates connections, and changing the world takes a measured part."
Hashim's work in telecommunications engineering has taken her nearly all over the world. She looks forward to learning about how to apply artificial intelligence to her project and how rural communities in the Texas Coastal Bend internet and broadband services operate. She also looks forward to meeting new people from the Victoria community and exploring the vast cultures and history of Texas. Hashim also is open to speaking about her experience working internationally with students across all disciplines at UHV and any other school in the Victoria area.
"I am so grateful for this experience, and I will take everything I learn back with me to do the work that needs to be done," she said.
The University of Houston-Victoria, located in the heart of the Coastal Bend region since 1973 in Victoria, Texas, offers courses leading to more than 50 academic programs in the schools of Arts & Sciences; Business Administration; and Education, Health Professions & Human Development. UHV provides face-to-face classes at its Victoria campus, as well as an instructional site in Katy, Texas, and online classes that students can take from anywhere. UHV supports the American Association of State Colleges and Universities Opportunities for All initiative to increase awareness about state colleges and universities and the important role they have in providing a high-quality and accessible education to an increasingly diverse student population, as well as contributing to regional and state economic development.