Faculty Senate president focuses on collaboration
As the new school year approaches, Humberto Hernandez is looking forward to being part of the effort to work with the University of Houston-Victoria's administration to serve the faculty and their students.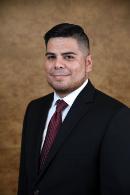 Humberto Hernandez
Hernandez, assistant professor of biology, is the new president of the UHV Faculty Senate during the 2023-2024 academic year.
"It feels good to be nominated by my colleagues and have the chance to work with the university administration," Hernandez said. "I've accepted this nomination because it is my duty to serve my students, colleagues and the community."
Sandy Venneman, a professor of psychology and biology, served as the previous president and will now move into the role of past president.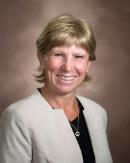 Sandy Venneman
"Humberto is highly qualified for this position," Venneman said. "He's very honest and enthusiastic about his work. I expect he will do an excellent job."
One of the major goals that Hernandez hopes to achieve is to promote more faculty involvement in UHV events on and off campus. Although the faculty do great work teaching their students, the university and the community could benefit from seeing faculty members participate outside the classroom, he said.
"The faculty's main purpose at a university is to serve our students through teaching, research and service," he said. "Part of the service side of that responsibility involves finding ways to connect with our students and support them outside of the typical daily academic setting. Showing up and being part of the university community is part of how the faculty can recruit new students and help improve retention by building that relationship."
In addition, he hopes to continue building on the relationship between the faculty and the university administration so there can be strong, positive collaboration in the decision-making process.
"All of the decisions made at a university will eventually impact the students," Hernandez said. "I want to make sure that the faculty continue to have the opportunity to voice their opinions and share insights on how we can best serve our students and care for the needs of the faculty."
Joining Hernandez and Venneman are:
Executive Committee:
Vice President: Keith Akins, associate professor of criminal justice
Member At-Large: Yuan Wang, assistant professor of operations and supply chain management, College of Business
Member At-Large: Sonerka Mouton, associate professor of education leadership, College of Education & Health Professions
Senators:
Alex Aidov, associate professor of finance, College of Business
Jonathan Du, associate professor of accounting, College of Business
Tong Kang, assistant professor of management, College of Business
Chang Lee, assistant professor of kinesiology, College of Education & Health Professions
Barba Patton, professor of curriculum and instruction, College of Education & Health Professions
Michael Wiblishauser, assistant professor of health studies, College of Education & Health Professions
Saba Rasvi, associate professor of English and creative writing, College of Liberal Arts & Social Sciences
Mark Ward, professor of communication, College of Liberal Arts & Social Sciences
Ali Dogan, associate professor of mathematics, College of Natural & Applied Science
Hardik Gohel, assistant professor of computer science, College of Natural & Applied Science
Aobo Jin, assistant professor of computer science, College of Natural & Applied Science
Alex Pikalov, assistant professor of chemistry, College of Natural & Applied Science
The University of Houston-Victoria, located in the heart of the Coastal Bend region since 1973 in Victoria, Texas, offers courses leading to more than 80 academic programs in the schools of Arts & Sciences; Business Administration; and Education, Health Professions & Human Development. UHV provides face-to-face classes at its Victoria campus, as well as an instructional site in Katy, Texas, and online classes that students can take from anywhere. UHV supports the American Association of State Colleges and Universities Opportunities for All initiative to increase awareness about state colleges and universities and the important role they have in providing a high-quality and accessible education to an increasingly diverse student population, as well as contributing to regional and state economic development.