Disability Studies speaker to share expertise at UHV
As the University of Houston-Victoria works toward creating a new minor for disability studies, the university plans to bring in a speaker to share his experiences in founding similar programs at other institutions.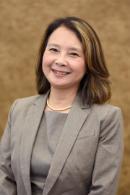 Kyoko Amano
"Disability studies is a fairly new area of study, and it isn't very common to see it offered," said Kyoko Amano, dean of the UHV College of Liberal Arts & Social Sciences. "It will be a challenge to create a new program as we move forward, so it is important to learn from experts who can share their knowledge and help us identify important elements of this new area of study."
UHV will host a presentation by Lennard Davis, a distinguished professor of disability and human development at the University of Illinois Chicago, at 5 p.m. on Oct. 5 in the Walker Auditorium inside UHV University North, 3007 N. Ben Wilson St. The presentation is funded by a grant from the National Endowment for the Humanities that UHV received to help fund the creation of three new minors: race and ethnic studies, women and gender studies and disability studies. The event is free and open to the public.
Amano first met Davis when she was studying to earn her doctorate at Binghamton University. Davis was starting the disability studies program at Bingham at that time. Although he started his career as a professor of literature, he has shifted into efforts to educate others about disabilities, especially in light of his own experience as a child of deaf parents.
Davis is at the forefront of developing disability studies as an area of scholarship, said Nicole Eugene, a UHV assistant professor of communication. She first learned about his work when she was doing graduate research and used some of his work on disability studies in her research. His work has served as a kind of essential introduction to disability studies for her and many others, she said.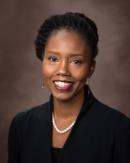 Nicole Eugene
"It's an honor to have someone who is so knowledgeable and is setting the standard for disability studies come to Victoria and UHV," Eugene said. "As more is learned about disabilities, it's becoming increasingly apparent that it's about more than the visible conditions such as blindness or wheelchairs. So many people have invisible disabilities that they try to hide, but we want to find a way to make them feel safe and get the help they need."
Disability studies is a relatively new field, and it provides a way to look at the assumptions that have been made in the past about what constitutes an able body or mind, said Justin Bell, a UHV associate professor of philosophy and chair of multidisciplinary studies.
Justin Bell
"We are excited to hear from Dr. Davis because his insights into disability studies can help us with our goal of establishing curricula for students to look at how disability affects their lives as workers, citizens, and family members," Bell said. "There are many things we learn about the human condition when we consider what we mean when we say things like 'healthy,' 'normal' or 'functional.' Disability studies is particularly interested in looking at how society disables people through exclusion – and gives us exciting new ways to talk about making the world a more empathetic and inclusive place."
One reason disability studies are important is because it eventually impacts everyone, Eugene said. As the human body ages, even people who used to have no issues eventually develop disabilities, whether it is mobility or mental needs.
"Learning that is something that changed my perspective on disabilities and how widespread they can be," she said. "The disabled population is the largest minority population. It's just a matter of time. We all eventually join the ever-expanding community of disabled individuals. That's why disability studies is so important. It's a matter of human rights and justice that touches us all."
The University of Houston-Victoria, located in the heart of the Coastal Bend region since 1973 in Victoria, Texas, offers courses leading to more than 50 academic programs in the schools of Arts & Sciences; Business Administration; and Education, Health Professions & Human Development. UHV provides face-to-face classes at its Victoria campus, as well as an instructional site in Katy, Texas, and online classes that students can take from anywhere. UHV supports the American Association of State Colleges and Universities Opportunities for All initiative to increase awareness about state colleges and universities and the important role they have in providing a high-quality and accessible education to an increasingly diverse student population, as well as contributing to regional and state economic development.