BRIDGE to Brilliance series showcases various industries for UHV, community
The University of Houston-Victoria's BRIDGE to Brilliance series is back, and UHV students, faculty, staff and community members will have the opportunity to learn from local industry leaders, business owners and community leaders this spring.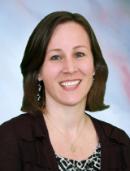 Kristy Hennessey
The BRIDGE to Brilliance series is a program of personal growth workshops held virtually that gives attendees the opportunity to learn and interact with guest speakers. Each guest speaker offers a diverse perspective and topics of thought, said Kristy Hennessey, manager of student services and community outreach for the UHV College of Business and one of the organizers of the series. BRIDGE is an acronym for "Building Resiliency to Inspire, Develop and Grow Entrepreneurship."
"The UHV BRIDGE to Brilliance series is designed to bring the campus and community together," Hennessey said. "BRIDGE to Brilliance has been an amazing series for our campus and community and continues to enhance the audience's educational journey and entrepreneurial mindset."
The series, originally created in 2020 through the UHV College of Business, is now under the UHV Center for Teaching and Learning Excellence and will feature guest speakers from various industries and fields this spring.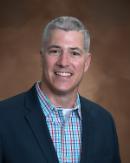 Woodrow Wagner
"We are so proud and excited to continue the BRIDGE to Brilliance series here at UHV," said Woodrow Wagner, director of strengthening institution programs and one of the organizers of the series. "There are very few events that bring together students, faculty, staff and community members and supporters, and that is what makes the BRIDGE to Brilliance series so unique. For UHV to become a destination university, the university community must also connect with the local community. This series is a great way for our students to meet and network with alumni and other leaders."
The first session was held Feb. 8, and the next sessions are scheduled for March 8, April 12 and May 3. Each session will be from 4 to 5 p.m. through Microsoft Teams.
The first BRIDGE to Brilliance session featured Hunter Follet, CEO of Tejas Production Services and member of the UHV President's Regional Advisory Board. His presentation, "You can feel awesome and get anything you want in life!" was an interactive webinar that involved attendees from the beginning to the end, Wagner said.
Typically, BRIDGE to Brilliance sessions feature a guest speaker presentation with questions at the end, but Follet's interactive session was well-received from attendees, with up to nearly 80 attendees online for the session. Because Hunter was able to convey his industry experience in such an impactful and interactive way, students have requested more interactive presentations. Students who mainly attend classes online and off campus also appreciated the energy of the interactive session.
"Hunter did an outstanding job and had such an exciting energy that really inspired our students," Wagner said. "BRIDGE to Brilliance is different from learning through a textbook because the guest speakers are able to talk about real-life examples that they have gone through and how they overcame those obstacles."
Many UHV faculty also have included the BRIDGE to Brilliance series in their co-curricular activities, and now more students across all disciplines can meet more community members and develop networking skills. The sessions also can be a part of professional development for staff, Wagner said.
Attendees can expect to see guest speakers this semester from a variety of fields, including leaders in law, education, politics, business and nonprofit organizations.
The BRIDGE to Brilliance series is free and open to all UHV students, faculty and staff members, and members of the public. To learn more about the series, or to become a guest speaker, contact Wagner at wagnerw@uhv.edu.
The University of Houston-Victoria, located in the heart of the Coastal Bend region since 1973 in Victoria, Texas, offers courses leading to more than 50 academic programs in the schools of Arts & Sciences; Business Administration; and Education, Health Professions & Human Development. UHV provides face-to-face classes at its Victoria campus, as well as an instructional site in Katy, Texas, and online classes that students can take from anywhere. UHV supports the American Association of State Colleges and Universities Opportunities for All initiative to increase awareness about state colleges and universities and the important role they have in providing a high-quality and accessible education to an increasingly diverse student population, as well as contributing to regional and state economic development.