UHV students have opportunity to gain teaching skills through new program
For University of Houston-Victoria education students, by the time they graduate from the university, they will begin their teaching career on a level comparable to a second-year teacher, thanks to a new residency program that allows more time developing skills in a classroom environment.
JagsTeach is a new residency program within the UHV teacher education program. Through this new program, students who will become teachers will have an opportunity to have more time learning by experience in the classroom so that they are more prepared for their careers after graduation. Under this transformed program, students are imbedded in a classroom at a school for an entire academic year rather than a semester, creating teachers who are ready for their second full year of teaching as soon as they graduate from UHV.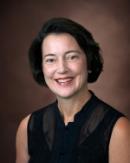 Amy Barnhill
"This is a very exciting development for our program. JagsTeach improves the quality of the teacher pipeline," said Amy Barnhill-Guillot, a UHV professor of literacy studies, chair of the UHV Teacher Education Program and project manager for JagsTeach. "The school districts we have partnered with this year are very enthusiastic about this program, and we are looking forward to the future."
The program was created thanks to funding from US PREP, a national center that helps universities prepare educators. Through US PREP, the education program will receive $100,000 each year for three years, along with technical support, consulting services and networking with other US PREP partners. The funding for the program is going toward paying leadership, tools, mentor stipends and site coordinators. This year, 10 students are in the pilot residency of the program and are residents at elementary schools in the Victoria Independent School District and Lamar Consolidated Independent School District.
The university's College of Education & Health Professions applied and was accepted to be part of the US PREP coalition during fall 2021. During the 2021-2022 academic year, faculty in the teacher education program planned the new program and consulted with the center, as well as sought school districts to be a part of the pilot program. Students applied to be in the residency program this year for its pilot year before the program is rolled out next year.

Each student is paired with a mentor teacher for the academic year and spends three days in the classroom each week in the fall and four days a week in the spring. Courses that were traditionally completed before the semester of student teaching are now being done at the same time as the residency. This is a great benefit as students can learn and immediately apply new skills, strategies and methods in the classroom, Barnhill-Guillot said. Residents begin the program with the school district's academic schedule, which allows them to attend teacher work days in the summer with the other teachers before the school year begins and get to know their mentor teachers. Residents will also be able to experience the classroom in the spring while students take the STAAR assessment.
"The residents are now really getting a sense of what being a teacher is like, starting from the summer and professional development, to setting up classrooms," Barnhill-Guillot said. "Because they will be with a class for the whole school year, they will be able to see how the students progress through the year and really see the impact of teaching."
Each school district in the pilot program has a site coordinator to monitor, support and mentor the student residents. Carol Klages, a UHV professor of curriculum and instruction, is the site coordinator for the Victoria ISD residents, and Moira Baldwin, a UHV associate professor of education, is the site coordinator for Lamar CISD residents. They each teach seminar courses and spend a couple days a week at the campuses to observe and support the residents and their mentor teachers, as well as meet with the school's administrators.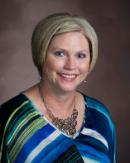 Carol Klages
Though the program is only in its first semester, there is already positive feedback from the school district and the residents. The program is showing that it is beneficial for the residents, the mentor teachers and the students in the classroom, Klages said.
"The program is going very well already," Klages said. "The residents are very excited about the program because they can build relationships with the students and work with them in small groups and one-on-one, and really get varied experience of teaching. The residents, and all our students who go through this program, will be far more competent and prepared when they graduate. This program is worth it for them, the schools that hire them and the students they will teach."
For Rachel Anderson, the program has been such an eye-opening and great experience. Anderson is a resident in a first-grade classroom at Shields Elementary School in Victoria and is pursuing a Bachelor of Science in education with early childhood through grade 6 core subjects certification. So far, Anderson has learned many valuable lessons as a teacher, such as experiencing curriculum changes and how teachers make those changes. Thanks to the flexible UHV class schedule, she is able to completely focus on her time in the classroom on certain days and focus her attention on her UHV coursework on the other days.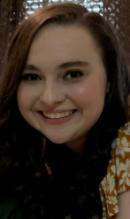 Rachel Anderson
Because she is able to spend so much time in the classroom environment, she has learned that she likes working with students on reading and is considering continuing her education in dyslexia studies. She is grateful to be a part of JagsTeach, and to have the opportunity to learn from her mentor teacher and have a full year of growth and experience.
"I think it's great how the program is the full school year because I can see what the classroom environment is like from the beginning and learn how to adapt to the students," she said. "I am looking forward to seeing how the students develop throughout the school year."
The residency experience has already been very beneficial for Crystal Garcia as well. Garcia also is pursuing a Bachelor of Science in education with early childhood through grade 6 core subjects certification and is a resident at McNeill Elementary School in Lamar CISD. She has worked with her mentor teacher since August and experienced all the different dynamics of a school. Like Anderson, Garcia has been able to spend enough time in the classroom that she has realized she wants to teach English Language Arts.
Garcia also appreciates how she can take what she is learning during her residency to help her in her UHV courses, including how to teach English language learners. She also likes that the program makes her schedule more manageable so that she has more time to focus on both her residency and her UHV courses.
"I've learned so much in such a short period of time, and it makes me look forward to how much more I will learn by the time I am finished with the program," Garcia said. "I love being able to see how students are progressing. The program has been helpful in all sorts of ways, and I am so glad to be a part of it."
To learn more about education degrees at UHV, go to www.uhv.edu/education.
The University of Houston-Victoria, located in the heart of the Coastal Bend region since 1973 in Victoria, Texas, offers courses leading to more than 50 academic programs in the schools of Arts & Sciences; Business Administration; and Education, Health Professions & Human Development. UHV provides face-to-face classes at its Victoria campus, as well as an instructional site in Katy, Texas, and online classes that students can take from anywhere. UHV supports the American Association of State Colleges and Universities Opportunities for All initiative to increase awareness about state colleges and universities and the important role they have in providing a high-quality and accessible education to an increasingly diverse student population, as well as contributing to regional and state economic development.