UHV school psychologist program helps educators support students
Kelsey Schuenemann knew she wanted to make a difference in the lives of children and their families. As an educator, she enjoyed teaching but felt the drive to do more to support her students. After hearing about the Specialist in School Psychology program at the University of Houston-Victoria, she knew that was the path for her.
"The need for licensed specialists in school psychology has never been more important for our youth," Schuenemann said. "Being an LSSP is so multifaceted. Most of all, we make what may seem impossible possible for our students, no matter their ability level or severity of their disability. We open the door for them to have the same opportunities as the student sitting next to them in their classrooms. Being that person who can help open the door to a child's future success and seeing them grow and succeed is the ultimate reward, and it's why I am an LSSP."

Kelsey Schuenemann
Schuenemann is one of the many UHV alumni who graduated from the UHV Specialist in School Psychology program. Students in the program receive training consistent with the standards of the Texas State Board of Examiners of Psychology Licensed Specialist in School Psychology credentialing. The program also complies with the nationally recognized standards for the practice of school psychology and is accredited by the National Association of School Psychologists.

There will be a panel discussion hosted by UHV psychology faculty during National School Psychology Week, which is Nov. 7 to 11. Those who are interested in the program can join the discussion online from 5 to 6 p.m. on Nov. 8 through Zoom.
"There is a national recognition for the intervention of mental health of all people, including young students," said Jennifer Ortiz Garza, chair of the UHV psychology department. "It is important to work with young people for their cognitive, psychological, social and physical development starting at the beginning of their time in a school environment. During National School Psychology Week, it is worth considering the path of a licensed specialist in school psychology and how a properly trained professional can help provide a good foundation for children as they grow."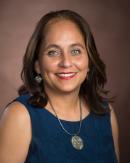 Jennifer Ortiz Garza
School psychologists work with children to help them be able to succeed in and outside of the classroom. The school psychologist is a supportive role that helps the student, teacher, family and other support staff inside and outside of school with intervention strategies to help the student with mental health, behavioral and learning needs. While there is some overlap with other professionals, such as school counselors, a school psychologist will typically work with students who have more severe concerns and will do more intensive work to ensure all the needs are met for students.
Much of the work a school psychologist does is testing and evaluating students for the special education program and other services. These evaluations help a licensed school psychologist work with other school staff and faculty to create strategies to help students. Sometimes academic concerns and behavioral problems in the classroom can be indicative of a larger problem, said Elise Hendricker, an associate professor of school psychology and director of UHV's school psychology program.
"We are seeing more concerns with children in school since the pandemic, such as their struggles with learning and even acting out in the classroom," Hendricker said. "We have seen that students are having a lot of anxiety, and some of the children who already had emotional concerns did not have the same level of access to services during the at-home learning of the pandemic. It makes the role of an LSSP more important than ever to work with children."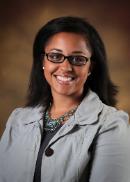 Elise Hendricker
Schuenemann, who works at the Victoria Independent School District as an LSSP and as an adjunct lecturer at UHV, said she has many duties within her role with the school district. She is an evaluator, educator, interventionist, counselor, collaborator, crisis interventionist, advocate, and most of all a voice for all the differently abled students who may need specialized strategies to learn. She graduated from the UHV Specialist in School Psychology in 2018 and received her bachelor's degree in psychology in 2008 from UHV.
During her time in the program, she was able to continue to work full time as a teacher with the district and incorporate what she was learning at UHV into the classroom. The program offers many courses online and allows students to work and study on their own time. She is thankful to be able to use her newly acquired skills in real-time and also be able to identify more areas of need with students in the classroom and help refer the students to other school support staff for their needs. As a student in the program, she was trained in many different areas, including emotional and behavioral assessment and educational cognitive learning disabilities that require specialized instruction. Students in the program also provide counseling services for students and are involved with meetings and decisions with the student, their parents and other school faculty and staff.
Though licensed specialists in school psychologists play an important role in the development of children and support teachers, there is a shortage of them nationwide, Hendricker said.
"There are so many different paths and roles of those in education, and for someone who is interested in being in education and not necessarily as a teacher or an administrator, the role of a licensed specialist in school psychology may be what they are looking for," Hendricker said. "It is a great field that people need to be more aware of."
To learn more about the UHV Specialist in School Psychology program or to request a link to the discussion, contact Hendricker at hendrickere@uhv.edu.
The University of Houston-Victoria, located in the heart of the Coastal Bend region since 1973 in Victoria, Texas, offers courses leading to more than 50 academic programs in the schools of Arts & Sciences; Business Administration; and Education, Health Professions & Human Development. UHV provides face-to-face classes at its Victoria campus, as well as an instructional site in Katy, Texas, and online classes that students can take from anywhere. UHV supports the American Association of State Colleges and Universities Opportunities for All initiative to increase awareness about state colleges and universities and the important role they have in providing a high-quality and accessible education to an increasingly diverse student population, as well as contributing to regional and state economic development.