UHV Provost receives award for supporting STEM education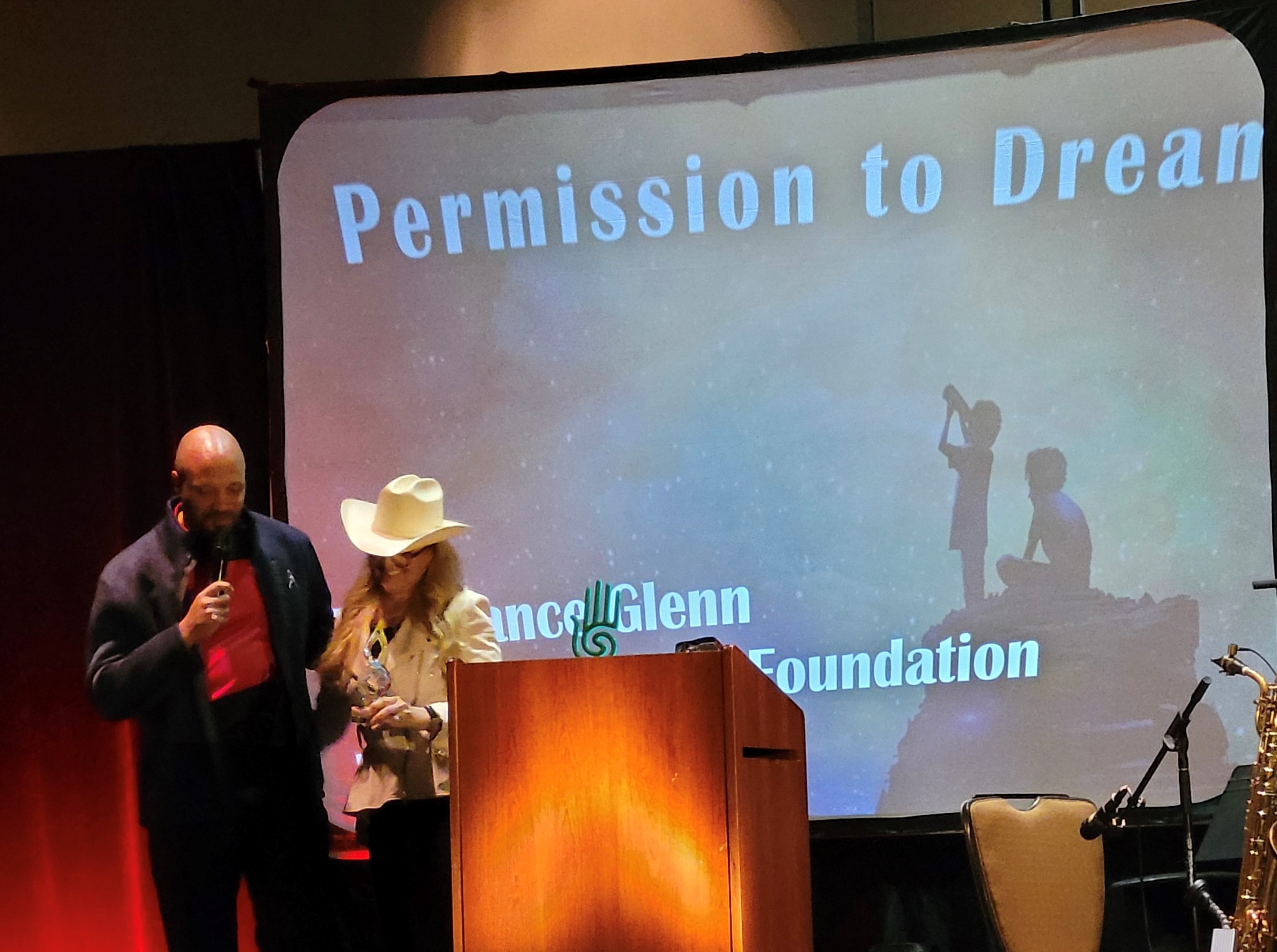 Chance Glenn, UHV provost and vice president for academic affairs, accepts his Permission to Dream award on Oct. 28 from Gwynne Shotwell, president of SpaceX during the Space Cowboy Masquerade Ball at the New Worlds 2022 Conference in Austin. Glenn was given the award in acknowledgement of his work inspiring and supporting students in STEM fields, especially in underrepresented and underserved populations.
When Chance Glenn thinks of the values inclusion and diversity, he envisions a society in which individuals accept their various strengths and weaknesses and work together to make society better for everyone.
Now, after years of working toward that vision of a better future, his research and efforts have been recognized by the EarthLight Foundation and New Worlds Institute. On Oct. 28, Glenn was awarded the Permission to Dream award during the Space Cowboy Masquerade Ball during the New Worlds 2022 Conference in Austin.
"Receiving this recognition means so much to me because it is an acknowledgement that my work and dreams for the future have merit," said Glenn, the University of Houston-Victoria provost and vice president for academic affairs. "It is so encouraging to know that leaders in the scientific community see the work I am doing and agree that these efforts matter."
The Permission to Dream award recognizes a project or person who has contributed to the inspiration and education of young people, especially in terms of space exploration or expanding life and human communities into space. Glenn was recognized for his work supporting STEM education, including founding the Morningbird Foundation. The foundation is a nonprofit that is focused on promoting STEM fields and careers to underserved and underrepresented populations. It uses training, coaching, consulting, social media, scholarships and donations to accomplish its mission.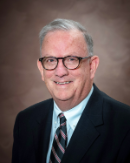 Bob Glenn
"Provost Glenn has a passion for promoting STEM studies, especially in underserved and underrepresented communities," UHV President Bob Glenn said. "This award is a clear indication that his work is making an impact, and UHV is proud to see one of our top administrators achieve this level of success. This is proof that he is the right person to take the lead as UHV develops more programs in STEM fields in the years to come."
In addition to receiving the award, Glenn also was able to make a presentation about some of his research during the conference. His research looks at some of the mathematics involved in warp technology, which is a type of space travel used in popular science fiction shows, such as Star Trek.
Glenn grew up watching the original Star Trek series, and the show's portrayal of a future where humanity comes together and collaborates for the betterment of all left a lasting impression on him.
"It means a lot to me that I was able to share my ideas and work on concepts for future space travel with others as well as receive recognition for supporting future scientists and leaders," Glenn said. "I want to be part of the effort to create technology and advancements not just for the sake of having it or just for exclusive access, but to be beneficial for all humanity. I feel like this award has put me forward as a leader in that discussion."
The University of Houston-Victoria, located in the heart of the Coastal Bend region since 1973 in Victoria, Texas, offers courses leading to more than 50 academic programs in the schools of Arts & Sciences; Business Administration; and Education, Health Professions & Human Development. UHV provides face-to-face classes at its Victoria campus, as well as an instructional site in Katy, Texas, and online classes that students can take from anywhere. UHV supports the American Association of State Colleges and Universities Opportunities for All initiative to increase awareness about state colleges and universities and the important role they have in providing a high-quality and accessible education to an increasingly diverse student population, as well as contributing to regional and state economic development.