UHV partners with counseling association to offer free training
Counselors are invited to learn more about the field and discuss relevant topics at the University of Houston-Victoria at Katy instructional site this spring and summer, thanks to a partnership between the university and the Fort Bend Counseling Association.
The university and the association will host a couple of counselor continuing education courses at UHV Katy, Room 106A and 106B, 22400 Grand Circle Blvd., in February and June. The association is partnering with UHV's College of Education & Health Professions to provide a space for participants to learn and network. All sessions are free to all FBCA members and nonmembers.
The association and university have already co-hosted two other sessions this fall – one in September about supervising licensed professional counselors and most recently Dec. 2 about ethical and competency considerations for child and adolescent counseling. The next counselor continuing education courses will be on Feb. 2 and June 2. Both sessions will be held from
7-8:30 p.m. at UHV Katy, Room 106A and 106B. All sessions are free to FBCA members and nonmembers, and no registration is required.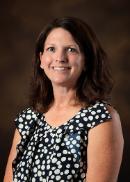 Rachel Martinez
"We are happy to partner with the Fort Bend Counseling Association to help our counselors receive free educational resources," said Rachel Martinez, dean of the UHV College of Education & Health Professions. "Dr. Bacon is a staunch advocate for mental health, and we are proud to be associated with the wonderful work she is doing. Counseling changes lives for the better, and the more information and trainings our counselors have, the better our communities will be."
The partnership between UHV's College of Education & Health Professions, the UHV counseling program and the FBCA started in September and is beneficial for the community as the courses are offered completely free, which is not typical, said Katherine Bacon, an associate professor of professional counseling and president-elect of the Texas Counseling Association. The FBCA is a chapter of the Texas Counseling Association, which is part of the American Counseling Association, a premier professional association for counselors.
While the September meeting was hosted through Zoom, the December meeting was held in person at UHV Katy. Counselors, including UHV students, attended the meeting to learn from Elsa Soto Leggett, a licensed professional counselor who is a former tenured UHV faculty member and the current president of the Texas Counseling Association. One person even drove in from Tyler, Bacon said.
Katherine Bacon
"The university's mission and the College of Education & Health Professions' mission focuses on being a part of the community and helping the community, so this partnership allows the community to have access to training, education and skills they would otherwise have to pay for," Bacon said. "This partnership directly supports the university's mission and is one way we show the community we are here for them, and we care about them and their wellness and challenges, and the future."
The February session will be an introduction to counselors as mediators, a great session as mediators for situations such as divorce or conflict at work is often a counselor, Bacon said. The June session will cover counselor wellness. TCA is the oldest association for professional counselors in the country, so it is an honor for UHV to host these sessions, she said.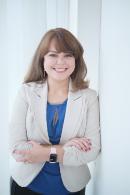 Anisleidys Rivero
The FBCA first started hosting sessions because of the COVID-19 pandemic, said Anisleidys Rivero, FBCA president. Rivero and others decided that having the group host training for free would be beneficial for both the community and for bringing the counseling community together. Rivero, a licensed professional counselor who works with children, said that through the FBCA and the trainings she has met more counselors from throughout the area.
"These trainings are both educational for our counselors and help bring us closer together," Rivero said. "The Fort Bend Counseling Association is a small group, but we are all making connections with other counselors, and it is important that we all know each other in the counselor community."
The University of Houston-Victoria, located in the heart of the Coastal Bend region since 1973 in Victoria, Texas, offers courses leading to more than 50 academic programs in the schools of Arts & Sciences; Business Administration; and Education, Health Professions & Human Development. UHV provides face-to-face classes at its Victoria campus, as well as an instructional site in Katy, Texas, and online classes that students can take from anywhere. UHV supports the American Association of State Colleges and Universities Opportunities for All initiative to increase awareness about state colleges and universities and the important role they have in providing a high-quality and accessible education to an increasingly diverse student population, as well as contributing to regional and state economic development.