UHV outstanding education students follow call to teach
Years ago, Mario Temporal didn't see himself becoming a teacher like his mother. After a career change and several years of being an educator, the former accountant is almost ready to take the reins as an administrator in education.

Mario Temporal
"My vision is to have a school where every single child has access to an excellent education," Temporal said. "My mother was a teacher, and I was a witness to the impact she had on her students, some of whom went on to become doctors and engineers, and how they tell her that she made such an impact in their lives. The purpose of this job is to make a difference in the lives of children. It's more like a mission."
Temporal, who will graduate this fall with a Master of Education in Administration & Supervision with an emphasis on principalship, recently was named the Outstanding Graduate Student for the University of Houston-Victoria's College of Education & Health Professions. Adrien Smitherman of Katy was named the Outstanding Undergraduate Student for the college.
Each semester, professors from UHV's four colleges select outstanding students to be honored during commencement. The university will host two fall commencement ceremonies on Dec. 10 at the Leonard E. Merrell Center, 6301 S. Stadium Lane in Katy. The first ceremony begins at 10 a.m. to celebrate graduates from the College of Liberal Arts & Social Sciences and the College of Natural & Applied Science. The second ceremony will be at 3 p.m. to celebrate the College of Business and the College of Education & Health Professions.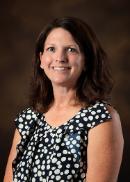 Rachel Martinez
"Mario and Adrien are the perfect examples of the dedication, passion and determination we see in our students who are driven to go out and make a positive difference in the world," said Rachel Martinez, dean of the UHV College of Education & Health Professions. "We congratulate them on their success, and we wish them the best in their endeavors."
Temporal is an instructional coach at McNeill Elementary School at Lamar Consolidated Independent School District in Rosenberg. He started his journey as an educator in 2008 when he went through an alternative certification program. He has since served in various roles in education, including the Gifted & Talented program, special education and as an academic facilitator. Temporal, who holds a bachelor's degree in accounting, immigrated from the Philippines to the United States in 2002 and worked for several years as an accountant before changing careers.
For some time, administration officials suggested that Temporal pursue a master's degree in education. While he started pursuing his master's degree at UHV, he was going through an education leadership program at the Holdsworth Center, an education leadership development center that is focused on improving the quality of public schools. The two programs solidified his mission in education.

The faculty at UHV, including Lou Lloyd-Zannini, an associate professor of education and program coordinator of educational leadership and supervision, would give great feedback and help bring out the best in Temporal and his colleagues. He also appreciated how the UHV faculty would teach not just theories, but practical application as well. For him, the UHV graduate education program was the best program possible for him to learn and receive his master's degree.
Together with his experience in education, the leadership program at the Holdsworth Center and his degree from UHV, Temporal is nearly ready to begin the next chapter of his career as a leader on campus. He would like to thank his wife Jocelyn, who also is a teacher, for all her support.
"I am humbled by the recognition, and it is a privilege and a responsibility to be named an Outstanding Student," he said. "I hope to be a role model for the next set of students who want to be teachers. You can have success, and you do not need to be afraid of the challenges, especially the minority students. Pursue your dreams."

Adrien Smitherman
For Smitherman, the field of education was a calling for her, too. She will graduate this fall with her Bachelor of Science in education with early childhood through grade six core subjects certification, as well as an English as Second Language certificate. Before pursuing education, Smitherman worked for 12 years as a hairstylist, but as her family grew, she reconsidered her career path. As a mother to four children, she enjoyed being around children and helping them learn, so she decided to head down the path of education.
While becoming a full-time college student in the spring of 2020 was quite a challenge with the beginning of the pandemic, Smitherman was still excited to be back in school. She loves school and learning, so to be at the university level learning about something that she found interesting made her look forward to the future. Smitherman had to find a balance between home life and school, oftentimes getting to homework late at night once her children were in bed. There were many times when her toddler, who was a baby at the beginning of her time at UHV, would be with her on video meetings and classes. She formed a connection with her classmates during the period of online learning, which has since turned into a bond and friendship.
Her time as a student has been enjoyable and inspiring. The faculty have been so positive, such as adjunct professor Katherine Kubelka, who would lift Smitherman up and has a passion for education that is beyond anyone Smitherman has ever met. Amy Barnhill-Guillot, a professor of curriculum and instruction and reading, also was so helpful and supportive, she said.
"It is so delightful to have faculty guiding you who are so passionate about teaching; it has blended into me and has inspired me," Smitherman said. "I hope to have a relationship with the faculty here for years to come. I have been inspired in so many different ways."
Smitherman, who spent the fall semester student-teaching first grade at Lamar CISD, is excited to be in the classroom full time after graduation. She also is looking forward to helping ESL students. Her family speaks two languages, English and Arabic, and the process of learning for the ESL certificate has been an interesting journey since she also is able to help her family.
She would like to thank her professors and her family for their support, especially her husband who worked at night so that she could attend classes during the day. She also is grateful for her classmates turned friends, who all supported each other through school.
"I am so very honored to be named an Outstanding Student," Smitherman said. "I worked very hard, and it feels nice to be acknowledged for that work. It makes me excited to know I am close to being finished with this degree, and I am grateful for the experience."
The University of Houston-Victoria, located in the heart of the Coastal Bend region since 1973 in Victoria, Texas, offers courses leading to more than 80 academic programs in the schools of Arts & Sciences; Business Administration; and Education, Health Professions & Human Development. UHV provides face-to-face classes at its Victoria campus, as well as an instructional site in Katy, Texas, and online classes that students can take from anywhere. UHV supports the American Association of State Colleges and Universities Opportunities for All initiative to increase awareness about state colleges and universities and the important role they have in providing a high-quality and accessible education to an increasingly diverse student population, as well as contributing to regional and state economic development.