UHV faculty member presents information to state education board
Recently, Amy Barnhill, a University of Houston-Victoria professor of curriculum and instruction, presented information about a statewide pilot program for teacher certification and its implementation at UHV.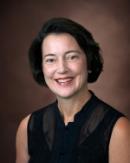 Amy Barnhill
Barnhill attended a session of the Texas Education Agency's State Board for Educator Certification. The board invited five education experts from across the state to present the results of its edTPA pilot program that has been used to assess teacher education programs. Barnhill attended the meeting in order to give an update on UHV, which is one of 40 programs participating in the pilot.
"Texas has been looking for a new way to assess educators, and these review sessions are a way for the board to listen to education professionals and decide if the project should move forward," Barnhill said. "I am pleased to be part of the group that was invited to present information about UHV's program experience with the board."
This is not the first time that Barnhill has worked with the TEA to promote and improve education in Texas. In 2019, she coordinated an effort contracted by the TEA to review lesson plans and add them to a free online database called the Texas Lesson Study Professional Development program.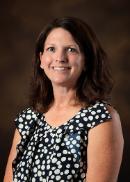 Rachel Martinez
"UHV is proud to be a part of this pilot program to support and improve teacher education and preparation in Texas," said Rachel Martinez, dean of the UHV College of Education & Health Professions. "Dr. Barnhill's expertise in education curriculum and previous experience working with the TEA makes her the perfect individual to present this information."
According to the TEA website, edTPA is an assessment and support system that is based on performance and is subject-specific. The system is used to emphasize, measure and support the kinds of skills and knowledge that educators need. In the program, potential teachers prepare portfolios that reflect the work they do in their classrooms and how their students performed during the teachers' clinical or internship experiences.
During her presentation, Barnhill shared how UHV has successfully used the pilot program during the past two years. The university saw an increase in performance from the first year to the second year of the program, and the university was able to make some adjustments to the program based on the results, she said.
"UHV had a lot of participants in the pilot program, so we were able to collect a lot of good information about the program and how it worked when it was implemented," Barnhill said. "It's great to see TEA reaching out to experienced teachers and educators to listen to their feedback. It shows that they are working to make the best decision for education in Texas."
The University of Houston-Victoria, located in the heart of the Coastal Bend region since 1973 in Victoria, Texas, offers courses leading to more than 50 academic programs in the schools of Arts & Sciences; Business Administration; and Education, Health Professions & Human Development. UHV provides face-to-face classes at its Victoria campus, as well as an instructional site in Katy, Texas, and online classes that students can take from anywhere. UHV supports the American Association of State Colleges and Universities Opportunities for All initiative to increase awareness about state colleges and universities and the important role they have in providing a high-quality and accessible education to an increasingly diverse student population, as well as contributing to regional and state economic development.