UHV education college to host alumni celebrations
Alumni and students of the University of Houston-Victoria College of Education & Health Professions, as well as their family and friends, are invited to attend the college's fall alumni event to celebrate and support the college's alumni.
The UHV College of Education & Health Professions Alumni Celebration will take place this month with one event in Victoria and another one in Katy. The Victoria event will be held from 6 to 7:30 p.m. on Nov. 15 inside the UHV University Commons Multi-Purpose Room, 3007 N. Ben Wilson St., while the Katy event is planned for 6 to 7:30 p.m. on Nov. 17 at UHV Katy, 22400 Grand Circle Blvd. The keynote speaker for the Victoria event will be Victoria County criminal district attorney Constance Filley Johnson. Monique Rahman, UHV assistant professor of professional counseling, will be the keynote speaker at the Katy alumni event. Each event also will honor several of the college's alumni.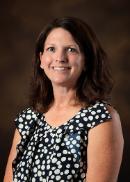 Rachel Martinez
The Alumni Celebration is a way to celebrate the alumni and students toward the end of the fall semester. Alumni and current students will have the opportunity to socialize and network, as well as honor fellow alumni at the event. All UHV College of Education & Health Professions students and alumni are invited, including those who graduated from UHV in the college's former name of UHV School of Education, Health Professions & Human Development.
"The faculty and staff of the College of Education & Health Professions are so proud to have been part of the lives of our alumni while they were here, and we value working with them and would love to continue to interact with our alumni," said Rachel Martinez, dean of the college. "Our alumni continue to bring value to the college and to our current students with their interactions and support. The caliber of our alumni helps make UHV the amazing place that it is, and we are privileged to have such remarkable students and alumni. We hope they and their friends and family will attend our Alumni Celebration."
Johnson is a Victoria native and received a Bachelor of Science in interdisciplinary studies from UHV in 1993 and taught middle school science soon after graduating. She also taught first grade for several years before becoming the Safe and Drug Free Schools coordinator at the Region III Education Service Center. In 2003, she returned to law school and received her Juris Doctor degree in 2005 at the Thurgood Marshall School of Law in Houston. She then returned to Victoria and joined her father in private practice and served as the municipal court judge for the City of Victoria from 2012 to 2016. She has been the elected criminal district attorney since 2019 and has taught at the Victoria College Police Academy for several years as well as served on the Victoria College Police Academy advisory board for 16 years. She is a member of the UHV Alumni Association and has participated in UHV commencement ceremonies to welcome new alumni to the association.

Constance Filley Johnson
For Johnson, her UHV journey was an enjoyable experience, and she is thankful for the professors she had as a student, including Estella De Los Santos, a professor in the education college. Like many UHV students and alumni, Johnson was able to have a flexible class schedule and was able to work part time while receiving her education. She has a passion for helping and supporting youth in the community and students. She is a lifelong learner and would like to inspire others to continue learning, no matter the field or career they are in.
"I am humbled and flattered to have been asked to be a keynote speaker for our wonderful alumni," Johnson said. "Teachers build every profession. Whether they ultimately remain in the classroom, or go on to utilize their skills in other areas, a teacher's ability to impart information to others is an extraordinary gift."
Rahman received her Master of Education in Counselor Education with an emphasis in clinical mental health counseling in 2017 from UHV. She also holds a Bachelor of Arts in psychology from Texas A&M University and a Doctor of Philosophy in counselor education and supervision from St. Mary's University. She has taught at UHV since fall 2021 and teaches various graduate professional counseling courses including "Clinical Mental Health Counseling," "Theories of Counseling," and "Counseling Techniques." She is the testing coordinator for the professional counseling program, and the UHV Professional Counseling Clinical Mental Health Counseling coordinator, as well as the coordinator for the UHV Counseling Training Clinic at UHV Katy. She also has presented several peer-reviewed poster presentations and research at national and state conferences.

Monique Rahman
As a UHV alumna and faculty member, Rahman's time at UHV almost feels like her education and experience has come full circle. Many of the faculty members who were her professors as a graduate student and made such an impact on her as a student are now her colleagues and have helped her to become the professor and counselor she is today. A couple of those professors include Katherine Bacon, an associate professor of counseling who helped Rahman with critical thinking, and Wayne Smith, another associate professor of counseling who helped Rahman find her teaching voice. She is grateful she had such supportive and helpful professors as a student and as a faculty member. For her keynote address, she plans to speak to attendees about imposter syndrome and balancing confidence and humbleness.
"I am here today because of the support I received from UHV and have accomplished so much because of the faculty here," Rahman said. "I am excited to share that praise in the village that made me who I am today and hopefully inspire students to follow their passion. I really feel like I am living my dream thanks to my experience here as a student and faculty member and the supportive people here at UHV. I hope people will reflect and think of what that dream looks like for themselves as they embark on their own journeys."
For more information and to RSVP, contact Philip Garza, manager of marketing and recruitment for the UHV College of Education & Health Professions, at garzap5@uhv.edu.
The University of Houston-Victoria, located in the heart of the Coastal Bend region since 1973 in Victoria, Texas, offers courses leading to more than 80 academic programs in the schools of Arts & Sciences; Business Administration; and Education, Health Professions & Human Development. UHV provides face-to-face classes at its Victoria campus, as well as an instructional site in Katy, Texas, and online classes that students can take from anywhere. UHV supports the American Association of State Colleges and Universities Opportunities for All initiative to increase awareness about state colleges and universities and the important role they have in providing a high-quality and accessible education to an increasingly diverse student population, as well as contributing to regional and state economic development.