UHV assistant provost named interim vice president for enrollment management
Karla DeCuir has played a significant role as the University of Houston-Victoria's assistant provost for distance education. Now, she plans to help grow the university's enrollment and support the growing student population in a new role.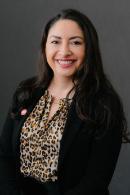 Karla DeCuir
DeCuir recently was named the interim vice president for enrollment management at UHV. She steps into the role after the previous vice president, Jose Cantu, accepted a position at Colorado State University at Colorado Springs.
In addition to her duties as assistant provost for distance education, DeCuir will lead several UHV departments including Admissions, Enrollment Management and New Student Experience, Financial Aid, Enrollment Strategies and Marketing, Campus Solutions, Registrar, and International Programs. She also plans to work with all four of UHV's colleges and Student Affairs in her new role. DeCuir, who previously was based at UHV's instructional site in Katy, will work at the UHV campus several days of the week. She also will be a member of the UHV Executive Committee.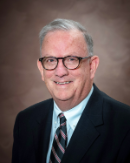 Bob Glenn
"Dr. DeCuir has been with us for several years and has established a reputation for excellent work and an exceptional work ethic," UHV President Bob Glenn said. "Her work at UHV Katy speaks for itself. I look forward to working with her as we seek to grow our enrollment over the next two years."
DeCuir joined UHV in 2016 and previously served as the university's senior director of enrollment management and external affairs. In her role as assistant provost for distance education, she focuses on developing distance learning programs, the UHV Katy instructional site and how UHV can better serve the Greater Houston area regarding recruitment efforts and partnership agreements with colleges, corporations and school districts. Those partnerships include the Katy Independent School District, Houston Community College, Lone Star College, Wharton County Junior College, Blinn College, Amazon and Geico. In addition to its education partnerships, the university has community partnerships with the Katy Area Economic Development Council, the Katy Area Chamber of Commerce, the Katy Fulshear Area Chamber of Commerce, the West Houston Chamber of Commerce and the West Houston Association. She will continue efforts to grow the student population at the UHV Katy instructional site and the UHV presence in the Greater Houston area.
DeCuir has more than 15 years of professional experience in enrollment management and partnership development in higher education. In 2021, she was recognized as a National Latino Leader during the sixth annual National Latino Leadership Conference, received the "Smashing the Glass Ceiling" award from UHV and was selected as one of the Houston Business Journal's 40 Under 40 awardees this year. She served as the 2021-2022 president of the UHV Latino Faculty and Staff Association and serves as the chair of the UHV Diversity & Inclusion committee and the UHV Katy Instructional Site Strategic Committee. She is also a member of various volunteer organizations, including the Texas Diversity Council – Gulf Coast Chapter, the Cy-Fair Chamber of Commerce, the Katy Economic Development Council, and the West Houston Associate Education and Workforce Committee. In 2020, she earned an executive Doctor of Education in professional leadership with an emphasis in special populations from the University of Houston.
"I am super excited to be in this role, and it is a great opportunity to be able to contribute to the university's growth at a higher level," DeCuir said. "The best way to impact change is to be at the table to help influence decisions that will better service our students, faculty and staff, and being a part of the Executive Committee will help me do that. We have a lot of growth ahead of us, and everything Dr. Jose Cantu did during his time laid the foundation of where UHV needs to be in order to support our growth. I look forward to continuing that work and expanding on the vision he had for the university."
In her new role, DeCuir will look into the different ways the university can best serve all its current and prospective students. The university's student population is unique in many aspects, and DeCuir would like to make education much more accessible by finding different ways to approach each student population to encourage them to come to UHV, she said. It is also crucial to support students before they even arrive at the university, which is why she also will work with UHV Student Affairs and the College of Business, College of Education & Health Professions, College of Liberal Arts & Social Sciences, and College of Natural & Applied Science.
DeCuir will work with each of the departments in enrollment management and work to empower its leadership. Each department has an important role to play in the overall goal of enrollment growth, and she will work with each department to make sure that they have the support they need to reach their goals, she said. DeCuir also will focus on hiring a new International Programs director and continue the university's international programs initiatives on campus and around the world. The current director, Ludmi Herath, will leave her position at the end of November.
"I look forward to working closely with the Executive Committee and the academic teams," she said.
The University of Houston-Victoria, located in the heart of the Coastal Bend region since 1973 in Victoria, Texas, offers courses leading to more than 80 academic programs in the schools of Arts & Sciences; Business Administration; and Education, Health Professions & Human Development. UHV provides face-to-face classes at its Victoria campus, as well as an instructional site in Katy, Texas, and online classes that students can take from anywhere. UHV supports the American Association of State Colleges and Universities Opportunities for All initiative to increase awareness about state colleges and universities and the important role they have in providing a high-quality and accessible education to an increasingly diverse student population, as well as contributing to regional and state economic development.