Trull Foundation donates $28,000 to support internships, nursing
Students at the University of Houston-Victoria will have access to paid internships and nursing scholarships thanks to a pair of grants from the Trull Foundation.
The foundation recently awarded UHV a $20,000 grant to offer payment for students who are working in what typically are unpaid internships. The university also received $8,000 from the foundation to fund scholarships for nursing students from Calhoun, Jackson, Matagorda and Wharton counties.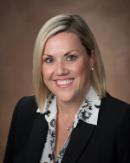 Courtney Middleton
"The Trull Foundation is a longtime supporter of UHV and the Crossroads region, and UHV is grateful to them for their continued donations," said Courtney Middleton, UHV senior director of corporate and foundation relations.
The $20,000 to fund unpaid internships will offer a significant benefit for students as well as the communities in the Crossroads, said Amy Hatmaker, director of the UHV Career Development Center. Many of UHV's degree programs require students to receive field experience through internships. However, not every student can afford to work an unpaid internship. These funds would be used to compensate students at market rates for their work as part of their internships. Many of the internships will be in public service fields, such as hospitals, public health departments, government offices or law enforcement.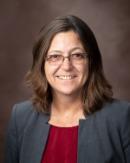 Amy Hatmaker
UHV has already seen how grants such as the one from the Trull Foundation can lead to success, Hatmaker said. Just last year, a UHV student who wants to become a crime scene investigator was able to intern with the San Antonio Police Department and then the Victoria Fire Department thanks to funding from a similar grant from a different nonprofit. After her internship was finished, the San Antonio police chief stayed in touch with the student, who is now interviewing for a position as a crime scene investigator in Victoria thanks to the knowledge and connections she made.
"In today's work environment, many companies and agencies prefer to hire employees who already have some work experience," Hatmaker said. "That's why internships are so important, but unpaid internships are not feasible for many of our students, who are already working their way through school. Grants like this open up internships to a much wider group of students and help those who are working toward bigger and better things to achieve their goals."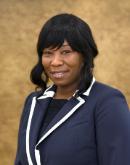 Dorothy Thomas
In addition to the grant to support internships, the foundation is also renewing $8,000 in scholarships for nursing students from area counties. UHV's nursing program enables students who are registered nurses to take the next step in their higher education by earning a Bachelor of Science in Nursing. The program can be completed in one or two years, and scholarships can help students to earn their degrees quickly and continue to serve their community health organizations, said Dorothy Thomas, interim director of UHV's nursing program.
"We are thrilled to have the generous donation from the Trull Foundation," Thomas said. "UHV's nursing program is exceptionally appreciative of the foundation's continued support. Our program and students benefit immensely, and the Trull Foundation scholarship provides a valuable advantage to our community and surrounding areas. Thanks to generous donations from organizations such as the Trull Foundation, we can provide student-centered innovative education programs, advance the nursing profession through scholarship and professional involvement, and serve as a foundation for graduate study."
The University of Houston-Victoria, located in the heart of the Coastal Bend region since 1973 in Victoria, Texas, offers courses leading to more than 80 academic programs in the schools of Arts & Sciences; Business Administration; and Education, Health Professions & Human Development. UHV provides face-to-face classes at its Victoria campus, as well as an instructional site in Katy, Texas, and online classes that students can take from anywhere. UHV supports the American Association of State Colleges and Universities Opportunities for All initiative to increase awareness about state colleges and universities and the important role they have in providing a high-quality and accessible education to an increasingly diverse student population, as well as contributing to regional and state economic development.