New stipend encourages UHV faculty to use open resources in class
The University of Houston-Victoria has awarded a new stipend to two faculty members who intend to use publicly available, less expensive resources in their spring courses.
The Open Educational Resources stipend program was created by the UHV Textbook Access Committee in order to support faculty members who redesign their courses to replace traditional textbooks with open resource materials. The first recipients of the stipend will be Ricardo Teixeira, a UHV associate professor of mathematics and chair of the departments of natural science and mathematics, and Crystal Humble, a UHV psychology adjunct lecturer.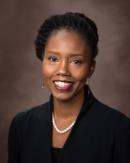 Nicole Eugene
Open resources are much less expensive than textbooks, which means students are more likely to be able to afford without having to take out loans or worry about other expenses in addition to having learning materials for their classes, said Nicole Eugene, a UHV assistant professor of communication and chair of the Textbook Access Committee.
"Changing a course's material away from a textbook is a major adjustment, so UHV wanted to offer faculty members an incentive to make that shift to better meet the needs of our students," Eugene said. "Many first-time students don't know how expensive textbooks can be. By moving to free or less expensive options, faculty members will make the transition to college easier for students."
The OER stipend will be given out in two stages, Eugene said. The first half will be given out at the beginning of the spring 2023 semester. Faculty members will receive the second half of the stipend at the end of the semester, when students will fill out a survey including feedback about how the materials were implemented.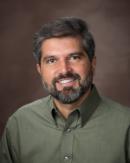 Ricardo Teixeira
Teixeira plans to use open resources as part of his "Contemporary Mathematics" course, which is a course for students who are not math majors or don't need to know complex math for their careers. In addition to some online resources that are available at a lower cost, he plans to give students handouts of information and exercises based on his own notes from previous courses.
Teixeira has seen the benefits of open resources in previous courses. Because students are not required to purchase expensive textbooks, an individual student can save $150 or $160 in just one class, which means a class of 20 students could save $3,000, he said. That kind of saving can make a big difference, and classes that use open materials have seen fewer students drop out because of an inability to afford materials.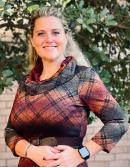 Crystal Humble
"Mathematics is a field that offers many open resources, and the results have been overwhelmingly positive," Teixeira said. "My students are often happier and more motivated when using open resources. As faculty members, we are here to do the best we can for our students, and I am grateful that my efforts are being recognized."
Humble intends to use open sources in her "Substance Abuse Disorders" course and is in the process of identifying resources that can be used to more accurately depict current treatments and strategies such as YouTube videos and more current research that has been made available online, she said.
"One of the benefits of open resources is that they tend to open up a variety of other information sources that aren't always explored, which leads to accessing and learning from a variety of opinions," Humble said. "The information is out there. It just takes a bit more effort and time to piece it together. But in the end, anything that can bring the cost down and make higher education more accessible is worth pursuing."
The University of Houston-Victoria, located in the heart of the Coastal Bend region since 1973 in Victoria, Texas, offers courses leading to more than 50 academic programs in the schools of Arts & Sciences; Business Administration; and Education, Health Professions & Human Development. UHV provides face-to-face classes at its Victoria campus, as well as an instructional site in Katy, Texas, and online classes that students can take from anywhere. UHV supports the American Association of State Colleges and Universities Opportunities for All initiative to increase awareness about state colleges and universities and the important role they have in providing a high-quality and accessible education to an increasingly diverse student population, as well as contributing to regional and state economic development.