Aerospace expert chosen as UHV commencement speaker
When Harold "Sonny" White prepares his speech for the University of Houston-Victoria's fall 2022 commencement ceremonies, he wants to share experiences that will both encourage students and give them effective tools for the future.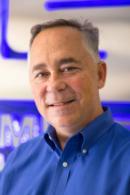 Harold White
"I want them to feel that sense of accomplishment that they should have after reaching this major moment in their lives," the director of advanced research and development at Limitless Space Institute said. "Now that they've reached this goal, I want to give them some additional tools that will help them be more effective as they move forward."
White will be speaking during UHV's two commencement ceremonies on Saturday, Dec. 10 at the Leonard E. Merrell Center, 6301 S. Stadium Lane, Katy. The 10 a.m. ceremony will be for graduates of the Colleges of Liberal Arts & Social Sciences and Natural & Applied Science. The 1 p.m. ceremony will feature the Colleges of Business and Education & Health Professions. Seating for the ceremonies is first-come, first served.
White has more than 25 years of experience in the aerospace industry with companies and organizations including Boeing, Lockheed Martin, NASA, and Limitless Space Institute. In his current role, he leads all research and development work for LSI and establishes priorities for investigations and expenditures. He also obtains grants to support LSI's research and development efforts, markets LSI to major benefactors to increase resources, and coordinates events to connect well-known individuals with research efforts.
Throughout his career, White has been recognized for his work in human space flight as well as his work ethic, technical skills and abilities as a project manager. He has received some highly regarded awards including the NASA Medal for Excellence in Achievement, the Silver Snoopy Award, the NASA Spaceflight Awareness Honoree award and the NASA Exceptional Engineering Achievement Medal.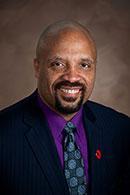 Chance Glenn
"Dr. White is a leader in the nation's aerospace and technology research," said Chance Glenn, UHV provost and vice president for academic affairs. "His work has left a lasting impact on the scientific community and the world, and he has plenty of great advice to share. I am honored to work with him as a colleague and to know him as a friend. I am pleased to know that he will be sharing some of his invaluable experience and insights with UHV's graduates."
As part of his address, White plans to share some lessons from his own journey, including processes that will help students learn how to deal with certain people and situations. Part of that process involves the importance of having clear metrics and objectives, he said.
"The most important questions each person should ask is, 'What is the overarching goal I am trying to achieve? What is everything I do leading toward?'" White said. "Once that is clear, it's just a matter of laying out clear, measurable steps to take to achieve that goal. I want these graduates to know that they can do amazing things, especially if they have hope and a vision for the future."
The University of Houston-Victoria, located in the heart of the Coastal Bend region since 1973 in Victoria, Texas, offers courses leading to more than 80 academic programs in the schools of Arts & Sciences; Business Administration; and Education, Health Professions & Human Development. UHV provides face-to-face classes at its Victoria campus, as well as an instructional site in Katy, Texas, and online classes that students can take from anywhere. UHV supports the American Association of State Colleges and Universities Opportunities for All initiative to increase awareness about state colleges and universities and the important role they have in providing a high-quality and accessible education to an increasingly diverse student population, as well as contributing to regional and state economic development.