Miller Analogies Test (MAT)
‌The UHV Victoria campus is a testing site for the Miller Analogies Test (MAT). The Testing Center offers the computer-based version of the MAT, and examinees have one hour to complete the 120-question exam.
At this time, UHV Katy does not offer the MAT. Please visit Pearson Assessments to download their PDF list of MAT Testing Centers.
If you are interested in taking the MAT at the Victoria campus, you can register for the exam and pay testing fees at RegisterBlast.
Things to Know Before Taking the MAT
Cell phones (and other electronic communication devices) are not permitted in the testing room. Examinees should leave cell phones in locker storage at the test center or in a vehicle. An examinee that uses a cell phone will be dismissed. The scores may be voided, and testing fees will not be refunded.
Examinees receive a preliminary report of their results, and official scores are mailed to examinees within fifteen (15) days. Testing Center staff cannot interpret the test results.
Because testing space is limited and oftentimes in high demand, the $73.50 testing fee is non-refundable. MAT tests can only be rescheduled without forfeiting testing fees if examinees contact the Center at least 24 hours before their appointments.
For more information about the MAT, visit the Miller Analogies Test (MAT) webpage.
---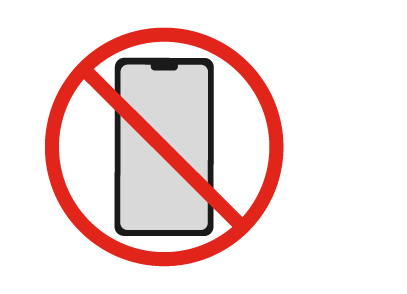 Prohibited Devices
Cell phones, watches, and other electronic communication or photographic devices are prohibited in testing rooms and should be stored in a locker at the testing center or in your vehicle. Possession or use of cell phones or other devices in the testing room may result in dismissal and the voiding of test score(s). If taking a standardized test (e.g., TExES/ExCET, MAT, or BTLPT), please read admission ticket and other registration materials carefully as they contain specific instructions about your appointment.
Note: Consult your admission ticket to learn the location of your exam.
Questions and Contact Information: Call (361) 485-4500 or email Testing@uhv.edu