Program Information
The Communication program at the University of Houston-Victoria can:
Increase your understanding of the human communication process.
Teach you skills for becoming a more effective communicator.
Help you improve communication for individuals and society.
UHV's Communication program can provide you with the background and skills you need to advance in your career choice or to continue with graduate studies.
Skills
The increasing use of computer technologies is creating a greater demand for people with writing, speaking, desktop publishing and intercultural communication skills. In addition, the public relations field is ranked as one of the top 10 industries with the fastest wage and salary employment growth predicted over the next decade. No matter the profession you choose, the ability to communicate will be a skill highly valued by an employer.
Learn More
Request Information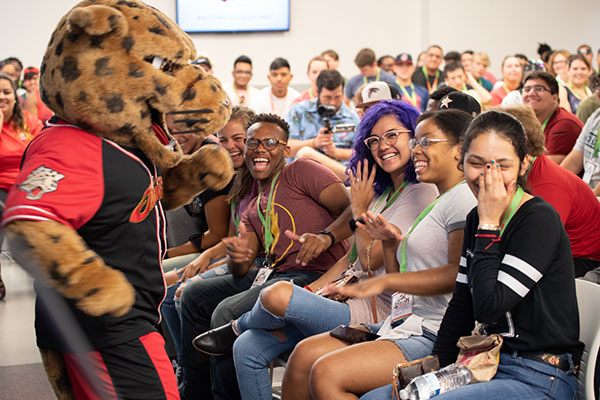 Careers
Communication graduates can be found in a variety of occupations and careers such as speech writer, journalist, community affairs liaison, lobbyist, recruiter, personnel director and public relations specialist, to mention a few. The UHV program also provides a background for those who plan to go on for graduate training in the field. In addition, you have the opportunity to get work experience with communications professionals in the field with an internship.
Contact Us
Testimonial
"My favorite thing about UHV is the smaller class size, it allows for better interaction with professors."
- Bryan Sturm
Current Student, 2022 Political Science