School Psychology Grant
The UHV School Psychology program was recently awarded a $1.5 million Mental Health Demonstration Grant through the U.S. Department of Education to address the shortage of school-based mental health professionals.
Students accepted into the grant cohort will be trained as school psychologists starting in Fall 2024 and will become employed school psychologists in Fall 2027. All school-based training will take place in Katy ISD, with the goal of employment in the district after graduation.
UHV News
Grant Benefits
How do UHV students benefit from the grant?
| | |
| --- | --- |
| Tuition and fees paid for graduate school | Stipends for books |
| Stipend for childcare while attending school | Licensure exams and fees paid |
| Award winning supervision from Katy ISD | Graduate training in a nationally approved school psychology program |
| Professional organization membership | Paid travel and attendance at school psychology conferences |
If I am part of the grant, what does that mean?
You will be a graduate student in the UHV School Psychology program. All program requirements, coursework, and experiences that are required for the program are also required for grant recipients. The program takes 3 years full-time. You will do all your school-based training requirements, such as practicum and internship, in Katy ISD. The grant has additional requirements that will be included in your coursework to ensure you are well-trained and gain advanced experiences in Katy ISD. Those that participate in the grant are also expected to become members of state and national school psychology organizations, attend conferences to enhance their professional development, and participate in organizations to learn leadership skills.
Admission Policy
School Psychology Program
How can I be considered for the grant?
The grant will fully fund 10 students to start the School Psychology program in Fall 2024. Priority will be given to those students who have completed specific undergraduate courses (PSYC 4309 and 4305) during the 2023-2024 school year. But don't worry! Even if you did not take those courses, we strongly encourage you to apply.
Our Faculty
What is the application process?
The application and all documentation must be submitted by February 15, 2024. Most of the application process is the same as the general application requirements for our School Psychology program.
A bachelor's degree and previous coursework in statistics, research, and abnormal psychology with a C or better (must be complete prior to the start of the fall semester).
A graduate admissions application through www.ApplyTexas.org + $25 application fee.
Official transcripts from all previously attended colleges.
Official GRE General Test scores (waived for candidates with master's degree or higher).
One letter of recommendation from a non-UHV, non-family source.
Apply Now
Email Us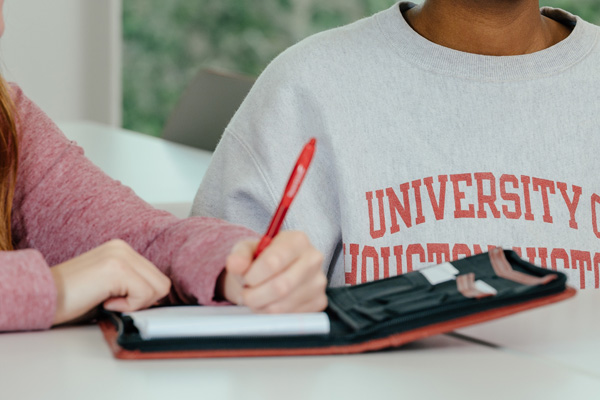 Other Items You Will Need
In addition, if you would like to be considered for the grant, you must also submit:
A resume or curriculum vitae (CV)
Responses to specific essay questions.
Admission Policy
Essay Info
Review Starts February 15
Review of information will start on February 15, 2024. All applications will be reviewed at that time by UHV School Psychology faculty and Katy ISD grant personnel. After reviewing applications, select applicants will be invited to a mandatory, in person interview held in Katy, TX. The interview date will be finalized in early Spring 2024.
Turn in One Recommendation
Katy News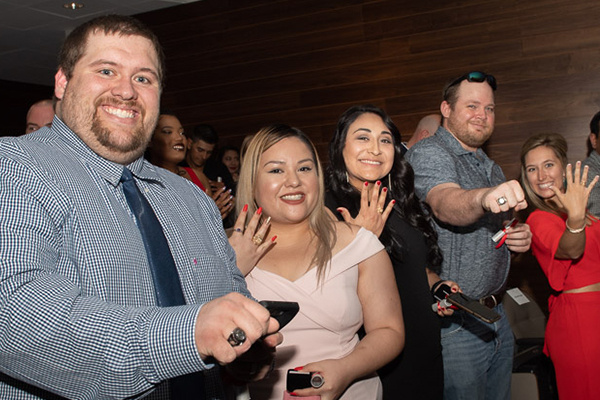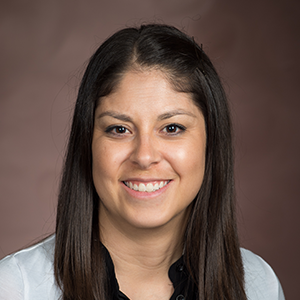 Jennifer Reeder
Senior Academic Advisor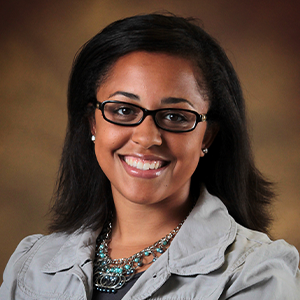 Elise Hendricker
Director, School Psychology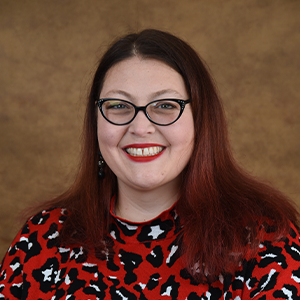 Melanie Lemanski
Assistant Professor, School Psychology Practicum Coordinator School Psychology Association (SPA), Faculty Advisor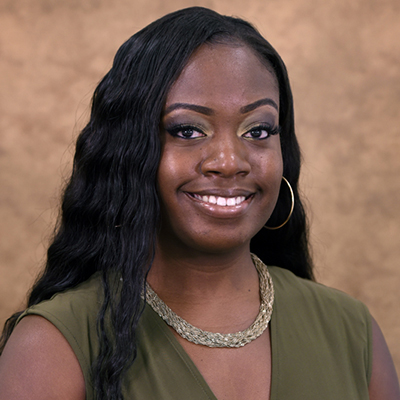 Alumni Testimonial
"Every child can learn; it may just look a little different for each kid, and that's OK. I enjoy working with students and their families to help them reach their maximum potential."
- Shamika Davis
Alumni, 2020, School Psychology