Message from Dean Niroomand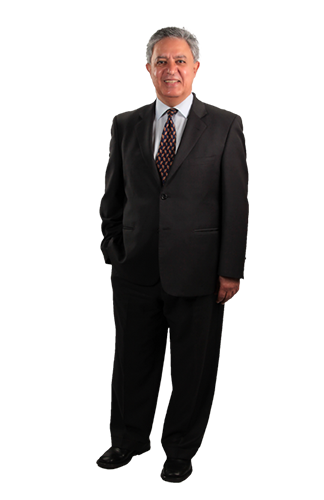 ‌‌‌The School of Business Administration is proud of the following "best practices" that have helped us achieve external recognition from U.S. News, the Princeton Review, and GetEducated.com and to maintain accreditation by AACSB International with commendation from the peer review team in the most recent visit:
Student Focus – We respond to our student's needs. We are flexible in terms of scheduling. In coordination with our friends in the industry and regional community colleges, we offer new concentrations that will help students get the jobs that will be in demand in the future. We help them get internships and get real-life business experience that will get them placed with regional employers.
Alumni Engagement – Each semester we have an Alumni Week, where we welcome back successful graduates to share the benefit of their experiences with current business students. Through this event we continue to build on these friendships which yield internships and career placement opportunities for our students, and offer our alumni opportunities to recruit from an uninterrupted stream of talented graduates for their organizations.
Distinguished Speaker Series – This conference series brings successful leaders from multiple industries to speak to students about the world of business today and in days to come. Examples include executives from Fortune 500 companies, regional TV celebrities, business owners and, entrepreneurs.
Study Abroad opportunities to our students – Thanks to the generosity of Bingxin Wu, board chairman of Sanzhu Group, UHV established the Wu-Feng center for international business education. The center provides scholarships to students who do study abroad in China.
Dean's Advisory Council – The SBA has enjoyed strong relationships with business executives for the last several years. Fifteen long-time supporters of the SBA are members of the Dean's Business Advisory Council in the Greater Houston area.
Endowed professorships – With the generosity of the Sardessai family, Regency Healthcare, colleagues and friends, we have created two endowed professorships: the Ron Sardessai Endowed Professorship and the Regency Healthcare Professorship
Partnership Professors – Each year, we recognize faculty based on their professional accomplishments and contributions, and award them a stipend which supports their ongoing faculty development or research. This effort is possible thanks to external donors.
State of the Art Building – The University North building is well equipped with a 200-seat auditorium, Multipurpose room, high tech classrooms, conference rooms, and it is home to four important units: the School of Business Administration, the Regional Economic Development Center, the Small Business Development Center (SBDC) and the Center for Financial Services.
Regional Economic Development Center – This center will work in close connection with the School and the Small Business Development Center to lead community development efforts in the 11 counties surrounding Victoria.
The years ahead promise us new challenges, new opportunities, and new horizons. As we move forward, the SBA remains dedicated to a continuing vision of excellence through teamwork and to always remember our responsibility to our students.
Sincerely,
Farhang Niroomand, Ph.D.
Dean